50 Tips for Starting Your Nanny Relationship off Right
June 4, 2014

| in Nannies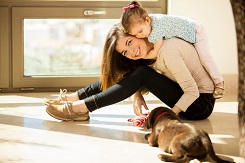 Finding just the right nanny to fit in with your family is no small task, which makes it even more important to start the relationship off on the right foot once you do secure her. The 50 tips compiled here will help ensure your relationship starts off right and stays on track, so you can rest assured your nanny is happy and your children are in good hands.
The key to a strong relationship with your nanny is to respect her, be professional and keep an open line of communication. By doing these things you can start your relationship off on the right foot and overcome any hurdles you encounter along the way.christian louboutin online,ralph lauren polo shirts,louis vuitton uk,michael kors outlet uk,wedding dresses online shop
christian louboutin online shop,cheap ralph lauren t shirts,cheap louis vuitton bags uk,cheap michael kors handbags uk,cheap party dresses online
← 100 TV Free Activities |
Comments are closed.
Search for nanny jobs
in your zipcode: