← Older posts
June 4, 2014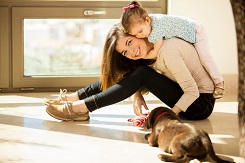 Finding just the right nanny to fit in with your family is no small task, which makes it even more important to start the relationship off on the right foot once you do secure her. The 50 tips compiled here will help ensure your relationship starts off right and stays on track, so you can rest assured your nanny is happy and your children are in good hands.
The key to a strong relationship with your nanny is to respect her, be professional and keep an open line of communication. By doing these things you can start your relationship off on the right foot and overcome any hurdles you encounter along the way.christian louboutin online,ralph lauren polo shirts,louis vuitton uk,michael kors outlet uk,wedding dresses online shop
christian louboutin online shop,cheap ralph lauren t shirts,cheap louis vuitton bags uk,cheap michael kors handbags uk,cheap party dresses online
Posted in
Nannies
|
Comments Off

on 50 Tips for Starting Your Nanny Relationship off Right
May 26, 2014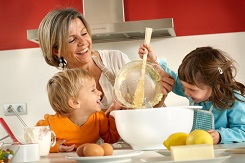 Kids' watching too much TV has become a hot topic in recent years, especially with the added weight gain that seems to come hand in hand with this sedentary activity. There's even been some talk about a potential connection between television and ADHD (Attention Deficit Hyperactivity Disorder). According to Psych Central, researchers in New Zealand have found that if a child watches more than two hours of television per day between the ages of 5 to 11, the chances of developing symptoms of ADHD are higher than for those kids who didn't. To keep your child busy and away from the television, try out these 100 TV free activities. Cooking with Kids Michelle Roberts from CBSin Boston writes that kids who get involved in cooking are more likely to eat healthy foods. And who doesn't want their kids to eat a healthier diet? These 10 sites explain how to involve your kids in cooking and detail how to make each recipe. Remember that the kids will need adult supervision for any recipes that require the stove or sharp knives.
Pretend Play According to Psychology Today, pretend play is important for cognitive development in children. Pretending allows children to become someone else and helps them work on their social skills. Learning the difference between what's real and what's pretend is also important for cognitive development and requires a lot of imagination, both of which are beneficial for children. Take a look at these 10 sites that explain further how you can encourage pretend play with your kids.
Craft ProjectsEncourage the kids to get creative and use their imaginations by doing some craft projects. If it seems like a project is going to be messy, save yourself some cleanup time later by putting down a vinyl tablecloth before you get started. These 10 craft projects are inexpensive, and many use items that you probably have at home right now. Creative projects will help grow your child's imagination.
Home Science ExperimentsScience experiments can be a lot of fun for kids. Depending on how old your child is you can let him be more hands on or you can do most of the experiment. You may want to read the experiment in full before you do it so that you can explain to your child what is happening. There's no reason the kids can't learn some science while they do these 10 activities.
Outdoor ActivitiesIf the weather is suitable, try to get the kids outside. Not only will the fresh air do them good, but it will give you a bit of a break. Mix up a batch of liquid chalk and let the kids get artistic. Have an impromptu treasure/scavenger hunt by putting out all the letters in the alphabet and asking the kids to find something for each letter from inside or outside the house. Another fun activity would be to create a bike and scooter obstacle course. For more fun ideas, check out these 10 sites.
Nature Activities Take a walk around the neighborhood or at a local park to check out nature. Whether you are bird watching or collecting leaves you can learn something about the world around you. Grab a sheet of paper and a pencil and have the kids draw a leaf or a bird that they see. If you want to get more involved in a long term project, help the kids plant a garden. These 10 sites are full of more ideas for having fun in nature.
SongsAccording to Matthew Freeman, development manager for "Sing Up", music and singing are not only fun for kids, but they also help them developmentally. "Sing Up" is a program that pairs music with education to help improve learning in children. Kids will retain more information if it is set to music than if they learn the information alone, says Freeman. These songs are not only a way to keep the kids away from the TV, but also a way to teach them something valuable. Check out the songs on these 10 sites and see how many you know.
Reading TitlesReading to your child will not only help him improve his literacy, it will also help him learn how to listen, how to use his imagination and different vocabulary words. As kids get older and start to follow along in the book, they begin to understand that books are read left to right and top to bottom. These 10 sites contain short stories and book suggestions.
GamesTeach your kids a new game and encourage them to get some exercise. Games like tag get kids off the couch and active. Maybe you remember some games from your childhood that you can share with your kids. If it's raining or cold out, break out the board games. To get some game ideas, read through these 10 descriptions.
Online Educational GamesSome people would say that screen time on a computer is the same as watching TV, but if you monitor how much time your child spends on the computer he can still benefit from playing educational games online. Many of these games work on hand/eye coordination, keyboarding skills, mouse skills and math and English. So when you are trying to get your child to watch less TV, don't forget that playing games on the computer can be a beneficial way to spend some time as long as it's not excessive. Check out these 10 educational gaming sites for yourself and see what you think.
christian louboutin outlet,ralph lauren sale uk,louis vuitton bags online,cheap michael kors bags sale,wedding party dresses 2014christian louboutin outlet,cheap ralph lauren polo,
cheap louis vuitton bags,cheap michael kors handbags,prom dresses on sale
Posted in
Nannies
|
Comments Off

on 100 TV Free Activities
May 12, 2014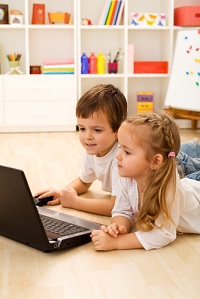 Computers have gotten a bad reputation as of late, especially when it comes to the amount of time kids are spending in front of them playing games and wasting time. However, not all screen time is bad, and the time your kids spend on the computer can be both educational and beneficial in many different ways. You can find computer-based educational games, projects, activities, books and much more for kids of all ages, making any time they spend in front of the computer screen time that's well spent. These 100 sites will provide an extensive list of sites that you and your kids can investigate and try out at your leisure.     
Preschool Games and Activities Online
Young children have a knack for picking up on technology quickly, and can become very adept at using the computer in a relatively short amount of time. Playing online gives your child a stimulating way to learn his numbers, letters, sounds and much more simply by listening and interacting with the games. The colorful, animated qualities of these online games make them entertaining for young users, and learning to use a computer early on will prepare your child for the real world ahead of him. For plenty of preschool games, check out these 20 posts.christian louboutin sale,ralph lauren sale,louis vuitton bags outlet,cheap michael kors handbags sale,cheap wedding dresses online
Elementary Games
When children start school they will begin rapidly learning new skills. Computer websites created just for young children provide a way for these primary students to practice what they are learning in school. Kids learn in different ways, so if your child doesn't learn well from a book or by rote memorization, then playing math and spelling games online might be just the thing to make a concept click. These 20 sites will provide entertaining ways for your primary student to learn and play online.
Elementary Story Sites
Kids learn to read more quickly when they hear the written word read to them aloud frequently. For families with two working parents, however, it's often difficult to find the time to do this. That's where some of these sites come in handy, since they provide audio files where the story is read aloud. Some sites even highlight the words while they are being read so that your child can follow along. Stories can also help to build your child's imagination and retention of what is being read, and some offer questions to check understanding. Look through these 20 sites to see if you can find some stories to read with your child.
Middle School Games
Older children are more computer savvy than ever these days, and there are a wealth of useful games to help them learn keyboarding skills, language skills, math skills and more. As kids enter middle school they are looking for more sophisticated games online, like Minecraft that can include Skyping with players from around the world as they play the game. Skills like leading a team and setting priorities are learned in this game. Some sites provide a new and different way to appreciate artwork, historical events and space travel. Kids won't even realize they're learning while playing these games!
Middle School Projects and Activities
There are many things your middle schoolers can do online that don't involve playing games. These 20 sites will provide instruction on different craft projects, science experiments, sewing lessons and more. Kids can use computers as a tool to learn a new skill, then work offline. Some skills can even lead to a new hobby, like blogging or writing. Find sites in this list that will explain how to get started in these hobbies. Encourage your middle schooler to check out these sites the next time he is bored and in need of something to do.
Posted in
Nannies
|
Comments Off

on 100 of the Best Websites for Kids' Activities
March 3, 2014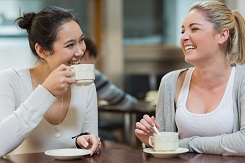 While it's impossible to avoid all conflict, most people would agree that maintaining good relationships with the people in their lives is essential. To help improve your day-to-day interactions with people, we've compiled a list of 100 tips that are focused on building good, solid relationships.
At Work
Improving your relationships with your employer and coworkers can help increase job satisfaction. Take a look at these 20 sites to learn tips for establishing positive relationships with the people you interact with at work.
With Your Spouse
While the initial thrill and excitement of your marriage may have decreased after a few years together, that doesn't make it any less important to work on having a good relationship with your spouse. Check out these 20 marriage tips to help improve your marriage.
With Your Kids
Never underestimate the importance of spending quality time with your children. These 20 blogs are full of ways you can foster a strong relationship with your kids.
With Your In-Laws
You don't just gain a partner through marriage; you gain an entire extended family. It's not always easy to become part of a second family, but with these 20 tips you can strengthen those familial bonds.
With Your Nanny
Establishing a solid relationship with your nanny is integral to a successful childcare situation. The tips found on these 20 sites can help you get on the right track from the beginning.
Posted in
Nannies
|
Comments Off

on 100 Tips for Building Good Relationships
January 22, 2014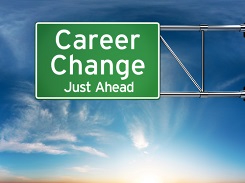 Working as a nanny can be a fulfilling career, and many caregivers work as nannies until they retire. Others only stay in the field for a few years and use that experience to launch themselves into a new career. Being a nanny can offer you lots of advantages and opportunities that you wouldn't get in other jobs. Here are few that can be helpful if you're moving in a new career direction.
You'll gain valuable, hands-on childcare experience. The most obvious benefit of working as a nanny is the experience you gain as a hands-on childcare provider. This professional experience can help you move into any other childcare related field, such as working in a daycare, becoming a preschool teacher or starting your own family care center. Because nannies are in full charge of the children they care for, you'll gain experience doing things you wouldn't do in other settings. This expanded experience can be helpful when you transition into another type of position.
You'll learn many skills that transfer to other household positions. Being a nanny isn't just about caring for kids. If you work for a family that doesn't have a full staff, you often take on some of the tasks usually done by a housekeeper, household manager, personal assistant or personal chef. You might vacuum at the end of each day, do weekly grocery shopping, cook family meals or oversee a small household repair project. This expanded role gives you a way to expand and hone your skill set and provides the hands-on experience you need to move into another household position. It also gives you a taste of the different career opportunities available in household staffing, so you can decide firsthand if one of them is a good match for you.
You could make important connections through your employers. Many nanny employers are influential people in their line of work. Their connections can be a powerful tool to launch you into your next career. If you have a burning desire to break into a field but have no idea how, working for someone in that field can be your golden pass. Because these people are generally at the top of their industries, you can often by-pass many of the dead end efforts normally associated with working your way up the ladder. If you're working on the next great American novel, landing a nanny job with a well-known publisher could be your big break. If you dream of designing clothes, caring for the kids of a hot designer can get your foot in the door. Of course, you still have to be a quality caregiver while you're in that role and you never want to take advantage of your employer in any way. However, after establishing a good working relationship with your nanny boss, it's very possible that he will do whatever he can to make your post nanny career dreams come true.
You could get an idea for your own company. Many nannies leave their nanny career to open their own small business. It's not unusual to see a need for a service while on the job that sparks the entrepreneurial bug. You may decide to open your own nanny placement agency, family concierge agency or Newborn Care Specialist agency. Or you may discover a talent that will take you in a direction completely unrelated to household staffing. You may want to start a bakery, an organizing service or a training service. Even after you decide to become a small business owner, working as a nanny is a great pre-launch position. You can use your time to save the startup funds, get the necessary training or do a lot of the foot work needed to get off the ground. This ensures that when you do leave, you have all the pieces in place for success.
You could finish the education you need to make the transition. If your next career requires an advanced degree but you still need to work full-time while you're in school, staying in a nanny position is a smart move. Many nanny jobs have a lot of downtime during the day where you can finish up homework or study. Infants and toddlers nap one or two times a day, preschoolers are in school two or three mornings or afternoons a week and school-aged kids are out of the house for most of the day. Your job may require you to do some tasks during these child-free times, but you will still have plenty of free time for school work. This downtime can be the difference between success and failure.
Transitioning from one career to another is never an easy task. However, working as a nanny can be a great role to jumpstart this transition.
Posted in
Nannies
|
Comments Off

on Using a Nanny Job to Launch Another Career
January 15, 2014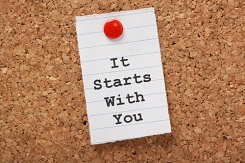 As a nanny, you are one of the most important primary role models for the children in your care. You want to see them grow and develop into responsible adults, and with some positive modeling and guidance through essential life lessons, you can foster a sense of responsibility within all the children you come in contact with.
Model Behavior: Every day the children in your care look to you as an example on how to act, communicate and treat others. One of the most important ways you can teach responsibility is to be a responsible adult in their presence. Regardless of age, children are aware of your actions and see you communicate with others constantly. Keeping true to your responsibilities will teach them how to be responsible themselves. For example, if you keep your room tidy, the children may follow suit. If you show them how you responsibly follow through with your commitments, they will see first-hand how to be responsible.
Develop Work Ethic: Your job as the nanny is one you likely cherish, yet you still understand that maintaining the position requires displaying ethics and working hard to fulfill your duties. When children see your work ethic firsthand it provides an example of how to be responsible. Prompt discussions of how work ethics can translate into their activities, suggests Jennifer Little, 40-year educator and educational psychologist in Milwaukie, Ore. "This develops through children taking ownership of their school work, grades, attitudes toward work and school and household chores," she says. Teach the children that these tasks constitute a job, just as your job as a nanny requires time, effort and diligence.
Teach Consequences: Behavior management is really nothing more than shaping behavior through logical consequences, says Little. There are several ways to target, reward and shape behavior so that the end result is a responsible child.  The idea of logical consequences can teach your child to be responsible. For example, when you work, you get paid. Show the child that if he or she does not complete chores, then privileges will be lost or allowance will be relinquished. "This builds the concept of logical consequences and places responsibility for consequences on the child," says Little. "The adult is not telling the child what to do, and therefore, being responsible for whatever outcome happens, but instead, making the child responsible."
Promote Decision Making: One of the key skills a child must develop is how to make responsible decisions. According to Little, children need choices to develop this skill. Allow the child to pick out clothes to wear, provide choices for food at meal times and ask for preferences when planning activities. When children have choices and options, it can help them develop problem-solving skills. "Problem solving is a complex, interdependent series of decisions, some of which are dependent and some are independent," she says. "Daily living requires a lot of this, but the skills of choices and decision making are the foundation for problem solving."
Provide Volunteer Opportunities: Beyond displaying charitable actions to serve as a positive role model, offering children the opportunity to volunteer right alongside you can provide a lesson in responsibility. Volunteer the entire family to help at a local food pantry, make meals for the homeless or build homes for Habitat for Humanity. Not only will the children see the effects of their efforts in the community, these experiences will also expose them to communication with others. "The best life options involve thinking about others and others' points of view," says Little. "Responsible children almost always consider others; irresponsible children rarely consider (or care) about others."
Delegate Responsibilities: One major component of developing as a child and person in general is learning how to care for yourself. Build a sense of responsibility by delegating household chores to the children, suggests Tracy Repchuk, mother of three children and online marketing and social media strategist. "Laundry, dishes, vacuuming, caring for pets and tidying rooms – these are all part of the normal responsibility of being part of a family," she says. "Adding things such as washing the car, making breakfast or doing a task not on the list of normal responsibilities could be rewarded with a reasonable exchange."
According to Repchuk, teaching responsibility at a young age can better prepare children for adulthood. "Responsibility is the ability to control your sphere of influence and because parents and nannies often don't let kids do this, without the ability to control, it gives them the ability to not take responsibility for actions," she says. "If a child is blaming, that means they feel they had no choice, no power, and therefore, can't take responsibility, because it was never up to them."
Posted in
Nannies
|
Comments Off

on How Nannies Can Raise Responsible Children
January 8, 2014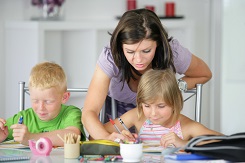 Let's face it: As a child and adolescent, you probably didn't look forward to completing your homework. It was a chore and at times, a boring task that kept you from playing with your friends or watching television. It's likely your child feels the same. In fact, many children view homework as a boring endeavor containing repetitive activities, rote memorization and a general lack of fun. It's not always a social or exciting task, but it can be. As a parent or nanny, you can put the fun back into the daily homework routine with innovative strategies to engage your child. Why the Fuss? According to Dr. Elizabeth Garcia, chief academic strategist at Custom Fit, Inc., provider of academic counseling and tutoring in Fort Lee, N.J., a negative attitude about homework is common when children are involved in activities outside of school. "I think a lot of children view homework negatively because they feel over-programmed," she says. "Between school and homework and extracurricular activities, they can feel like they have no time to unwind and do the things they want to do." Since extracurricular activities are pretty fun, homework comes in for the bulk of the bad feelings, says Garcia. "Many students are burnt out in all areas," she says. "And, they rush through assignments so as to complete each one on time instead of using them as ways to reinforce what they have learned." Students view homework negatively because they cannot properly absorb what they learned due to time restraints, says Garcia. Tackling Time and Distractions Since time constraints tend to contribute to the "pain" of homework, it's important to create a consistent schedule for work and play with your child. Just as you would compile a weekly meal calendar or a chore chart, construct an activity schedule for the family, slotting out time for soccer practices, basketball games and more importantly, homework. If your child is more focused right after school, reserve an hour for quiet homework sessions as soon as he or she returns home. Some children, though, may need a bit of a break from a day of school, so evening hours may work best. Even if you do not designate the same time each day, make sure homework is on the schedule to provide consistency and to establish expectations for your child. Eliminating distractions can also help make homework time more productive. Have your child designate a study space free of distractions in your home, suggests Ana Homayoun, author and founder of Green Ivy Educational Consulting in Los Altos, California. Turn off the television, remove all electronics and set up a desk with tools such as pens, pencils, paper, a calculator, scissors and rulers. This ensures there will be no need for your child to wander around to find what he needs to complete his homework. Sit down with your child for the first 10 minutes to help him or her organize the workload, too. "Sometimes, students don't know how to get started and are overwhelmed by all the different things they need to do," says Homayoun. "Sitting down with them and having them make a list and prioritize what they will do first, second and third can alleviate the stress." The key is to have them collaborate and converse with the parent or nanny without the adult taking the lead. This will teach your child how to prioritize and take responsibility for his assigned tasks. Make Homework Fun In a child's mind, the word "fun" is not often associated with homework. However, you can help make his required work a little more exciting with innovative activities and games. "It's important to emphasize the interesting parts of homework," says Garcia. "While writing a history paper on Louis XIV, for example, a student and I looked at his affairs as though it was an episode of a reality TV show. His life was every bit as dramatic as the Kardashians' and that makes him someone they can relate to, not just a random name in a book." Beyond making an assignment interesting, you can also add humor to the task. "Another student and I were working on a Spanish presentation and included a bunch of silly photos of him," says Garcia. "Coming up with the funny scenarios helped ease the pain of coming up with descriptive Spanish sentences. The same sort of activity can work for English, science and even math." Utilizing technology is also an innovative strategy to make homework more interesting
for your child. "I feel students respond best when using a mixture of mixed mediums, from the internet to books to social media sites," says Garcia. Homework assignments could revolve around using interactive computer software to learn languages, cell phone apps to research historical events, YouTube videos or Facebook pages to promote and learn about current events or even blogs to launch a campaign promoting an environmental concern. "We must update homework assignments in a way that utilizes the benefits of technological advancements," says Garcia. As a result, the dread of completing daily homework assignments may disappear.
Posted in
Nannies
|
Comments Off

on Take the Pain Out of Homework: Strategies to Engage Your Child
December 17, 2013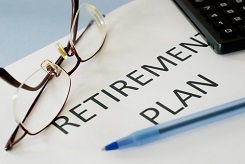 Working as a nanny isn't like working in a traditional job. Instead of working for a company, nannies work for an individual as a household employee. The nature of the industry means that nannies change jobs more frequently than those in other careers and, consequently, they don't have the same company sponsored options when it comes to saving for retirement. If a caregiver wants to make nannying her career, it's essential that she put a smart financial plan in place that will allow her to retire comfortably. Here are some ideas to help you create a workable plan. Only work for families that pay taxes on your wages. It's estimated that 75% to 80% of nanny employers don't pay taxes on their employees' wages. If you work for one of those families, your Social Security retirement account isn't being funded during your employment with them. Social Security is the most basic retirement plan available, and not taking advantage of it just doesn't make any financial sense. Because of your employer's matching contributions and interest, tax experts say you can receive up to 5 times as much in benefits as you contributed through your working years. By making the commitment to yourself that you will only accept positions where you're paid legally, you're taking a critical step in ensuring that you'll have enough money to retire when the time comes. Create a financial cushion. Working as a nanny doesn't provide a lot of job security. Even if you have a great relationship with your employers and they want to keep you for years, things happen. One of your employers may get laid off or decide to quit and stay home with the kids. They may move out of the area. Or they may just decide that their needs have changed and they don't need you anymore. If you have an "in between jobs" savings
account, you'll be able to pay your bills while you look for a new job even if you end up in an extended search. This means you won't have to rely on credit cards or dip into your retirement savings just to meet your basic financial obligations. Make it a habit to save a little bit from each check. Even a small amount like $10 or $20 will add up over time. Open a retirement account early and make regular contributions. When you're young, retirement seems like it's eons away, and it feels like you'll have plenty of time in the future to save. Unfortunately, time has a way of sneaking up on you. Many nannies who thought they had plenty of time to start saving are surprised to find themselves in their 40s and 50s without any retirement funds. Learn from their mistakes and open a retirement account as soon as you have a regular job. Even putting a small amount away each year will go a long way to helping you retire comfortably. Because household employers don't get the same tax breaks that business employers get when it comes to contributing to their employee's retirement account, very few employers offer retirement accounts as a benefit. However, most employers do give their nanny a bonus each year. By earmarking your yearly bonus as your yearly retirement contribution, you can make saving easy. Take advantage of non-taxable income. There are several benefits your employer can provide you that are considered non-taxable income, such as health insurance premiums, a monthly public transportation pass and tuition. This means that neither you nor your employers have to pay taxes on the cost of the benefit. Those savings can add up quickly. If you're going to be paying those expenses anyway, why not restructure your wage and benefit package to take advantage of the tax breaks? Invest in your professional development. Like other fields, wages in nanny care are largely determined by the education, experience and skill set of the nanny. However, there isn't an automatic career ladder for nannies like there is in other childcare fields. You won't automatically make more money simply by staying in a job long term. It's up to you to continually add to your resume to make sure you can continue to command a competitive wage and benefits package. Making a good wage ensures you'll be able to meet your current financial responsibilities and save for the future. Nannies that live paycheck to paycheck never have a chance to save for a rainy day or retirement. By making smart choices along the way, nannies can enjoy a career caring for kids and retire comfortably when they're ready to enter that stage of their life.
Posted in
Nannies
|
Comments Off

on Financial Tips for Being Able to Retire as a Nanny
December 16, 2013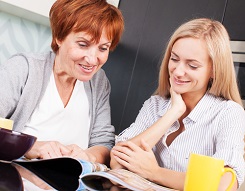 Now that you've gotten some experience taking care of children, taken some enrichment classes to help you best do your job and passed your first aid and CPR certifications, you're ready to find the position of your dreams. But how do you share with the world of prospective parent employers just how perfect you'd be for their family? Use these tips to learn how to best market your nanny skills. Put Your Best Foot Forward (and not in your mouth) In our world today, most of us have a public persona, whether we think of it as such or not. Take a look at your social media accounts and any comments or reviews you've publicly posted with your name attached. Now view these from a prospective parent's eyes and be honest about whether it really represents you at your best. You certainly have the right to do as you like and say what you feel, but in doing so you're also making an impression that will be hard to undo – and when it's a first impression, you might not get the opportunity to show the other sides of who you are. Even the best resume will be in the recycle bin before you know it if a quick Google search reveals a string of late night party girl shots, profanity, strongly worded political or religious statements or nasty Twitter feuds. Again, you absolutely have the right to act as you please – but parents looking for someone to guide and influence their children also have the right to nix anyone who suggests
a lack of decorum or judgment. It should be obvious that your Facebook or Twitter accounts should not include negative comments about prior employers, parents or the children who were in your care. Joking statements such as "Gah! These kids are driving me to drink!" or "but why, but why, but why, why, why, why… this is my life, smh #nannying" may be entertaining to your followers, but they probably won't be as amusing to any current or prospective employers. Delete these and consider how it might feel if someone was blasting exasperated, annoyed or negative
things about you to the world (then multiply it by 50, since parents are generally pretty sensitive about their little ones). Show What You've Got You worked hard to build up your credentials. You put in the hours in the classroom, sweated through practical exams on handling emergency medical situations, spent years learning the ins and outs of handling sensitive little people and making them feel wonderful, safe and loved – now it's time to showcase this so that prospective employers will see with a quick glance that their search for the perfect Poppins is over. When listing your educational achievements, a "Bachelor of Science from University of Illinois" is not going to sound as enticing or catch a parent's eye as quickly as "BS in Human Development and Family Studies with a concentration in Child and Adolescent Development". If you
have a degree, but it wasn't necessarily in an Early Childhood or another kid-centered area, look through your list of classes and electives. A psychology degree might have included classes in "childhood socialization and development". A liberal arts degree might have included a "children's literature" or "creative dance for children" course. Listing your degree (or "Studied at ____ College/University" if you did not complete it or are in the process), with "additional electives in ____" demonstrates that you had a passion or special interest for the subject that might be shared with their children. Many parents hope their child will be exposed to or learn about subjects such as art, music, nature and world culture, so a nanny who showed a love for those things would be a plus. Connecting with a parent about a common interest ("Hey – I studied theatre, too!") or sparking their imagination about what you can offer to their little ones will make you stand out from other candidates and possibly even earn a better salary. Resumes and ePortfolio A classic, well written resume is a necessary part of your job search. Be sure to include any emergency medical training you have and additional character references if your nanny background is not heavy to help give a sense of peace of mind. Choose your personal references not only for who will give glowing reports but also who is perceived as being honest, upstanding and in line with the job. Listing teachers, doctors, police officers, daycare operators, art or dance studio owners, etc. will leave an impression, even if they never bother to pick up the phone. Consider making yourself stand out by creating an ePortfolio. This will have the traditional resume as an opener or cover letter, but also lets you share more about yourself in a creative way(and shows that you're tech savvy, which will impress some parents). Multimedia ePortfolios can include art projects you've done with former clients, things you can share from places you've traveled, a page of your favorite children's book covers for parents to see at a glance and even some world music clips that are your favorites to dance to with preschoolers. (If you use clips or photos of kids, clearly mark "with permission by _____".) Because it's in e-form, it doesn't feel overwhelming since they can click or skip, and the ability to forward it right over online gives a sense of a confident, proactive, take charge spirit.
Posted in
Nannies
|
Comments Off

on How to Market Your Nanny Skills Effectively
December 12, 2013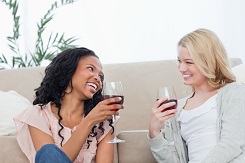 The relationship between a nanny and her employers is a very special one, but it can be a fairly complicated one as well. When you work long hours in the home of a family, caring for their children and sharing such personal experiences with them, it can be difficult to know where the boundaries lie. Whether it's a shared glass of wine at the end of a long day or a bit of champagne to celebrate a major milestone, it's not uncommon for employers to offer their nannies a drink or two along the way. The question is, as a nanny, is it appropriate for you to accept those libations?
Just Say No
While turning down an invitation to share a drink or two may seem rude at first blush, it's almost always in a nanny's best interests to decline. No matter how close you are to your employers, it's rarely wise to imbibe while you're spending time with them. Even off the clock, drinking with your employers has the potential to cause a host of problems in the long run. Before accepting that cocktail, it's best to ask yourself whether or not that drink is worth your job. You may not find yourself in a position that ends your professional relationship, but it's also not out of the question. Rather than run the risk of damaging your relationship with your employers or your level of job security, you may want to politely refuse an offered tipple.
Maintain Reasonable Boundaries
Working in someone's home, caring for their children and witnessing some of their most vulnerable moments doesn't make it easy to maintain the professional boundaries that are such an essential part of your relationship with your employers. Sharing a few drinks not only has the potential to introduce a passel of complications, but it can also directly affect your ability to maintain those boundaries. Regardless of how close you are to your employers, it's imperative that you understand the difference between a strong working relationship and a friendship. When you start tossing drinks back with your boss, it's not always easy to keep them at arm's length later. Avoid blurring boundaries whenever you can, which means not settling in for an evening of social drinking after the kids are in bed.
Remember That Professionalism is a Nanny's Best Friend
In order for your employers to maintain the level of trust that allows them to leave their children under your care in good faith, they have to know that above all else, you are a consummate professional. Few things scream "unprofessional" quite as loudly as a tipsy nanny, even when she's not working. You simply can't maintain the exterior of a professional, composed and collected nanny when your employers have heard you slur a bit after a big glass of wine, so it's best to forgo the drinking altogether.
Minimize the Risk of Negative Repercussions
A drink has a way of turning into a couple of drinks, and few drinking stories have professional, calm and restrained endings. There are a million ways that having one sip too many can go terribly wrong, especially when you're drinking with the person who signs your paycheck. You can get a bit too honest in your appraisal of their parenting style, find yourself in the awkward situation of managing alcohol-driven, emotional episodes or even make the mistake of going just a bit too far to be
appropriate. People who have been drinking aren't renowned for making the best judgment calls, and nannies are no exception. The same people who would not consider hiring you with a drunk driving arrest on your record are the ones who could have second thoughts about extending your contract after seeing you have a bit more than you can gracefully handle. While you may have a drink and a very uneventful evening, you also may not be so lucky. Rather than taking such a big gamble with your career and the stability of your job, it's best to let this particular cup pass.
Posted in
Nannies
|
Comments Off

on Should Nannies Drink With Their Bosses
← Older posts
Search for nanny jobs
in your zipcode: