100 Tips for Building Good Relationships
March 3, 2014

| in Nannies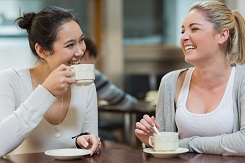 While it's impossible to avoid all conflict, most people would agree that maintaining good relationships with the people in their lives is essential. To help improve your day-to-day interactions with people, we've compiled a list of 100 tips that are focused on building good, solid relationships.
At Work
Improving your relationships with your employer and coworkers can help increase job satisfaction. Take a look at these 20 sites to learn tips for establishing positive relationships with the people you interact with at work.
With Your Spouse
While the initial thrill and excitement of your marriage may have decreased after a few years together, that doesn't make it any less important to work on having a good relationship with your spouse. Check out these 20 marriage tips to help improve your marriage.
With Your Kids
Never underestimate the importance of spending quality time with your children. These 20 blogs are full of ways you can foster a strong relationship with your kids.
With Your In-Laws
You don't just gain a partner through marriage; you gain an entire extended family. It's not always easy to become part of a second family, but with these 20 tips you can strengthen those familial bonds.
With Your Nanny
Establishing a solid relationship with your nanny is integral to a successful childcare situation. The tips found on these 20 sites can help you get on the right track from the beginning.
← Using a Nanny Job to Launch Another Career | 100 of the Best Websites for Kids' Activities →
Comments are closed.
Search for nanny jobs
in your zipcode: