10 Ways Nannies Can Increase Their Marketability
November 1, 2012

| in Nannies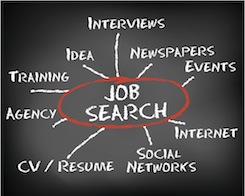 Today's nanny job market is extremely competitive, and the nannies that are the most marketable are the ones that typically get the interview and ultimately the job. Here are some ideas for improving your marketability to help you get a leg up on the competition:
Polish your resume. Your resume is the first thing agencies and families will see when considering you for a position. Invest time into making it a standout introduction. Make sure it's free of any spelling or grammatical errors, that the formatting is uniform and appealing, and that all contact information is correct and up-to-date.
Get additional training. More and more families these days are looking for nannies that are well trained in a variety of childcare and professional development topics. You don't have to go back to school and earn your degree to take advantage of this new trend. There are plenty of high quality training opportunities online and in your local community.
Learn a specialized skill. Parents are tailoring their job descriptions to fit their unique needs, and this often means they're looking for a nanny with a specific skill set. Lots of parents these days are searching for nannies that have strong cooking skills that include how to make healthy food choices, ways to entice picky eaters to try new foods, and the ability to prepare tasty family meals. Other parents are looking for nannies that have a strong academic background and can help their school age child learn effective study and time management skills and offer them one-on-one tutoring. By learning a specialized skill, like cooking or tutoring, you can make yourself much more marketable to families wanting help in those areas.
Improve your interviewing skills. What you have to offer is important. How you present what you have to offer is equally as important. Effective interviewing is a learned skill, and one that can make the difference between being considered and being hired. There are a lot of online resources that can help you learn how to present yourself in the best light, how to showcase your education, experience and skill set, and how to sell yourself to prospective employers. Like any skill, practice is the key to improvement, so role-play with a friend before heading out to the real interview.
Fill in any gaps in experience. The more experience you have with different age groups or specific situations, the more jobs you'll quality for. If you lack experience with an age group you'd like to work with, consider babysitting or volunteering with that age to gain current experience. You can use the same approach to gain experience with multiplies, children with special needs, or any other special population or situation you'd like to work with.
Get additional reference letters. References count a lot in your nanny job search. Parents look to others to offer them insight and information about you as both a caregiver and as a person. The nanny who has several excellent references will rise to the top of the potential candidate list. When gathering references, don't limit yourself to just past nanny employers. Contact the families you've regularly babysat for, volunteer supervisors, teachers, clergy

and others who can help parents see all the wonderful things you have to offer.

Stay current on childcare trends. There are new childcare related ideas being introduced on a regular basis. By staying current on new trends, research and strategies you can show parents that you're truly committed to being a knowledgeable, professional caregiver. That's always a big seller with parents.
Be more flexible. Parents often want a nanny who is flexible and willing to tailor her job description to the unique needs of the family. This could mean a nanny who's able to work a variable schedule, someone who can travel with them on vacation, or a childcare provider who's also willing to do the family's laundry or run errands. The more open you are to a flexible schedule, non-traditional responsibilities, or pitching in where needed, the more sought after you'll be.
Learn a foreign language. In today's world it's a huge advantage to be able to speak multiple languages. Parents recognize that hiring a nanny that can teach their child a second or even third language will give them an academic and professional advantage as adults. Think about investing in an online, in-person or self-study class to boost your language skills.
Keep a positive attitude. Like all other things in life, having a positive attitude will carry you quite a ways in your job search. It can be hard to stay positive while you're in the middle of a long job search but do what's necessary to avoid job search burn-out. Each new family you connect with is potentially offering you your next great job, so focus on the opportunities rather than the challenges.
Although today's nanny job market is very competitive, proactive nannies can do a lot to make themselves more marketable and land the job of their dreams.
← 10 Ways to Stop a Child from Cursing | 10 Nanny Interview Questions About Homework →
Comments are closed.
Search for nanny jobs
in your zipcode: