How Nannies Can Use the Resources for Infant Educarers Approach
January 20, 2013

| in Nannies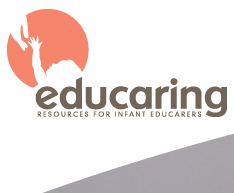 Resources for Infant Educarers, commonly known as RIE, is a non-profit organization that was founded in 1978 by Magda Gerber, an infant specialist and educator, and Tom Rorrest, M.D., a pediatric neurologist. The guiding belief behind the organization is that when adults treat infants with respect, the infants grow into well-adjusted, independent individuals. The organization offers a variety of training opportunities for parents and childcare professionals to learn and practice the RIE approach. The RIE approach, which is loved by many and disputed by others, encourages parents and caregivers to show respect for the baby's experience. But what does that mean exactly? Here are some ways nannies can try out the RIE approach during their day and see how it fits in with their childcare philosophy. Talk your way through your day. One of the key principles of the RIE approach is that adults should have ongoing communication with an infant. Tell your charge what you are going to do before you do it. Say "I'm going to pick you up right now" or "I'm going to lay you down so I can change your diaper now" before picking the child up or laying him down on the changing table. Outlining what you'll be doing in advance is respectful to the infant and helps the child develop a sense of predictability. This may seem awkward at first, but those who practice RIE have found that this type of communication lays the foundation for a thoughtful and respectful relationship between adult and infant. Don't jump as soon as your infant charge begins to fuss or cry. Magda Gerber said, "Remember, crying is a baby's language – it is a
way to express pain, anger, and sadness. Acknowledge the emotions your baby is expressing. Let him know he has communicated." Although many believe the RIE approach advocates that a parent or caregiver should avoid comforting a crying baby, that isn't what RIE experts advise. Instead, they suggest that when a baby is crying she is expressing herself, and the adult caregiver should listen and try to decipher the cries rather than jump right to soothing the baby. Janet Lansbury of Elevating Child Care says, "Granting our children this freedom to be their whole selves — unconditional acceptance — will lead to far fewer enraged or depressed adults in the future." If you're unsure of what the infant wants,
ask. As you can guess, there are many times when a nanny might be unsure of what a crying infant wants. Rather than quickly taking action to stop the fussiness, the RIE approach suggests the nanny ask the child what she wants. This not only shows respect for the child, it's also helps the caregiver more accurately understand what the baby is trying to communicate. When faced with a fussy baby after a feeding, the nanny may ask, "OK, you've just had a full bottle but you're fussy. Do you have gas that's making you uncomfortable?" If the baby is still fussing after a big burp, the nanny may then ask, "Well that big burp must have made you feel better. Are you still hungry?" Every time the caregiver takes the time to understand the messages the baby is sending, she's building a respectful relationship where the child feels understood and safe. Opt for self-directed play. Nannies often feel it's their job to engage and entertain their charge throughout the day. The RIE approach encourages caregivers to let the baby lead the play experience. Magda Gerber said, "Infancy is a time of great dependence. Nevertheless babies should be allowed to do things for themselves from the very beginning." In practical terms, this means letting babies decide what interests them, allowing them the frustration that comes with attempting and failing to do something new, and supporting them as they learn how things work for themselves. Magda Gerber believed that infants are dependent, but not helpless. She saw young infants as "capable self-learners" who wanted and were able to initiate play
and explore their environment without the direction of their caregiver. Of course, it's the caregiver's job to make sure the child is always safe, but not to "do" for her. An infant lying on the floor trying to grasp a toy just out of her reach may take 5 or 6 minutes to reach that toy. She may get frustrated by her failed attempts to reach it and temporarily move her attention to a closer toy, but in the end she'll move her body in a way that allows her to grasp the toy. It's difficult for a caregiver to watch this process and resist the urge to simply move the toy closer to the child. However, simply watching rather than doing gives the infant the opportunity to explore and master her body and environment. There are lots of ways a nanny can incorporate the RIE approach into her work with her infant charge. For many nannies and parents, it offers practical ideas for creating a respectful relationship with the infant.
← How to Set Yourself Apart From Other Nannies During the In-Person Interview | How Nannies Can Keep Their Business and Personal Life Separate →
Comments are closed.
Search for nanny jobs
in your zipcode: