How to Create a Neighborhood Camp for Kids
July 17, 2013

| in Nannies

By Erin McNeill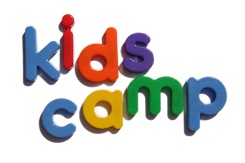 Are you tired of hearing the age-old phrase, "I'm bored!" once summer vacation hits? Consider working together with your neighbors to create a camp for the kids on the block! A summer camp can accommodate children of many ages without a lot of extra planning involved. It's also a great way to get to know your neighbors if you haven't already. By working together, you can create a camp that your children will love and that will make the summer a bit easier on you.
Choose someone to be the head organizer of the camp – Having a designated person to organize the operations of the neighborhood camp will ensure that everyone is on the same page when it comes to the details of camp. It doesn't mean that they have to do all of the planning and organizing, only that they are the point person that people can come to while working on, planning and organizing events.
Share the load and assign roles – By sharing the load with your neighbors, you'll ensure that everyone is equally vested in the experience, and it will take the load off of one person who may otherwise end up doing all of the coordinating, planning and running of the camp!
Schedule – Decide on a schedule together. How often will the camp meet? What are the times that it will run? Is it the same day every week or does it run for just a week? Deciding on these details together will allow others to plan their schedules to accommodate the camp schedule. If you are switching houses and camp leaders, be sure to come up with a schedule that everyone can be included in and that will allow everyone to have their turn running camp. It can get tricky with summer vacations and other activities, so remain flexible!
Determine what type of camp it is – Will you do a drop-off camp to allow other parents to have a break or do you want caregivers to stay with the children while at camp? Some parents and caregivers may not be comfortable dropping their child off for the morning, while others may not be able to reciprocate having the children in their care another time.
Gather paperwork for each child – Create sign-up forms for children and make sure each child has a signed permission slip, medical treatment form and emergency contact form in case of an emergency. This will be less of an issue if caregivers are staying at camp with their child, but if a parent is dropping their child off with you the forms are a must! Make sure you are aware of all medical issues children might be coming to camp with; it's important to know if a child is allergic to something or is asthmatic, and you'll need to know how to treat the child in an emergency.
Keep costs low – Have families donate supplies needed for camp or consider asking everyone to contribute a small amount of money towards a camp fund to buy art supplies and snacks or to cover entrance fees to low-cost events. It will help to have someone keep track of expenses and keep a budget for the camp.
Themes – Decide on a theme for the camp! Ask the children what they are interested in and focus on activities to fit within the theme. You can change the theme throughout the summer if you'd like, or you can simply stick to a larger theme for the entire summer.
Projects – Decide on what projects you'd like to do for the summer. It's your time to be creative! Tie dye, art, building materials and science experiments are always fun to incorporate into summer planning, especially when messy projects can be done outside and then followed up with a run through the sprinkler!
Activities – Plan out what activities you'd like to do at camp this summer and how you can get everyone involved in the activities. A field trip to a local swimming place together, child-friendly hiking and going to a museum are activities that are going to require adults to chaperone them. Running through the sprinkler, having a backyard parade and simple art projects will require much less supervision and are just as much fun!
Have fun! – Creating a neighborhood summer camp is all about having fun, getting the kids together and doing activities that you may not normally do on your own! You can make the camp anything you'd like it to be.
If you are stuck for ideas on what to do at camp, a quick web search will bring up tons of activity ideas to do for summer! Make sure that you communicate with all members of the camp, so that they are up to date on the latest news on the camp operations. You don't have to spend a ton of money to send your child to camp this summer; with a little hard work and a bit of preparation you can create your own summer camp experience that your children won't soon forget!
← 10 Science Projects to Boost Investigative Skills in School-Aged Children | 10 Tips to Keep Little Ones Safe Around Pools at Home →
Comments are closed.
Search for nanny jobs
in your zipcode: