How to Plan a Suprise for Your Boss
November 25, 2012

| in Nannies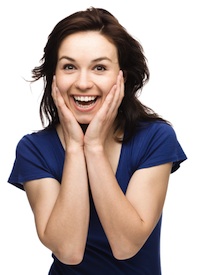 When your employer's birthday or another significant event worthy of celebration rolls around, the idea of throwing a surprise party can be very appealing. It can also be fairly difficult to pull off, as much of your boss's job requires her to be vigilantly observant of her employees to ensure peak productivity. Making sure that your surprise party goes off without a hitch may not be the easiest task you undertake at work, but it can be one of the most rewarding when you manage to make it work.
Start Making Arrangements Well in Advance
The key to almost any successful enterprise is sufficient planning and strategy. Your employer's surprise party is no exception. Starting to make your plans as far in advance as possible will help you prepare for a variety of possibilities, help you avoid the frantic, panicky feeling of last-minute scrambling and make sure that you have everything in place when the right moment arrives. Take your time to plan each detail as well as possible, understanding possible outcomes and preparing for even the most unlikely scenarios. Ideally, your back-up plan should have a back-up plan, just to make sure that you're able to go with the proverbial flow, regardless of what the day throws your way.
Coordinate an Office-Wide Event
If you work in a very large corporate office, including everyone from the mail-room techs to the vice president may not be feasible. You will, however, want to make sure that you've reached out to everyone who works in your immediate area and that each of the coworkers in your department or those that report to the boss in question are on the same page regarding her surprise. When everyone's in on the planning and execution of a surprise party, you'll have more people in your corner who are invested in pulling the whole event off and to run interference if your boss seems to be catching on before you're ready for the big reveal.
Keep Food Sensitivities in Mind
The days of plunking down a haphazard spread consisting of deli trays, sugary snacks and mixed nuts for an office party have long ended. In today's world, it's important that you keep a variety of food sensitivities and dietary restrictions in mind, including diabetes, gluten insensitivity, vegetarianism and specific food allergies. It's best to avoid some of the more dangerous and common food allergens, like peanuts, tree nuts and shellfish, to ensure that the festivities don't end with a call to the paramedics and a shot of epinephrine for an unsuspecting coworker.
Keep it Simple
While it's wise to begin your planning as early as possible and to include everyone who reports to your employer in the festivities, it's also smart to keep in mind that the more elaborate and involved your plans are, the higher the possibility of something going wrong. Keeping the surprise party as low-key and simple as possible will eliminate the myriad opportunities for things to go horribly awry, potentially spoiling the party and leaving all of your efforts wasted. Avoid the temptation to go over the top. A small, successful shindig is far more memorable than the major production that utterly failed in execution.
Timing is Everything
Keeping your surprise party a secret until the moment of the big reveal is easier if you plan it a day or so before your boss's big day, when she may suspect a potential party in the making. Furthermore, making sure that the soirée happens before business hours or after the close of business will ensure that everyone's able to have fun and enjoy the occasion without negatively affecting productivity and deadlines. Remember that your boss will appreciate a party more when it isn't likely to interfere with the bottom line.
Personalize What You Can
Whether you spring for monogrammed paper napkins or a lavishly personalized cake, making sure that you personalize items and the occasion at every opportunity
will reinforce the fact that you're celebrating a milestone in your employer's life, rather than just another excuse to take time out of the work day for the entire office to let their hair
down. Make sure that there are plenty of personal touches so that your boss understand that she truly is the center of the celebratory attention.
Get your Story Straight
When you enlist coworkers to help you with various party arrangements, be sure that everyone has their story straight and is on the same proverbial page regarding the festivities. Whatever your manufactured cover story is, everyone needs to know it by heart and be able to rattle it off when questioned to alleviate any suspicions that your boss may be feeling as the big day draws closer. This is especially important for the moment of the big reveal, as you'll need a rock-solid excuse to lure your employer to the designated party spot.
← 10 Activities to Do With Kids for Thanksgiving | 10 Things Nannies Should Know About Developmental Disabilities →
Comments are closed.
Search for nanny jobs
in your zipcode: