Other Costs Besides Wages that Nanny Employers Should Expect to Pay
September 18, 2013

| in Nannies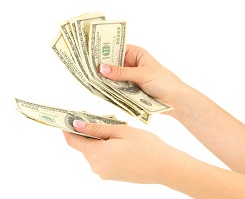 When it comes to the care of their children, more and more parents are turning to nanny care. Online job sites make it easier for parents and nannies to connect directly and allow parents to take the search for a quality caregiver into their own hands. There are also more people entering the job market every day, so the cost of a nanny is becoming more affordable. However, before parents take the leap and hire a nanny they need to carefully consider how much it will cost to hire and keep a qualified caregiver. Those costs extend beyond the hourly rate, and can add quite a bit to the overall cost of nanny care. Here are some expenses to consider. Overtime. Most of the time, parents base their cost estimates on the hourly rate they pay their nanny. However, all live-out nannies and many live-in nannies are legally entitled to an overtime rate of one and a half times their regular hourly rate for all hours worked over 40. That means if a parent pays a nanny $14 an hour and the nanny works an average of 50 hours a week, the parent will be paying $14 an hour for the first 40 hours and $21 an hour for hours 41 through 50. That adds quite a bit to the original estimate. Also, if the parents want their nanny to babysit on a
Saturday night so they can enjoy a quiet evening out together, they'll be paying $21 an hour for a date night sitter. Carefully run the numbers when you're deciding what hourly rate you can afford. Be sure to include any overtime, like late nights, date nights and overnight stays. Taxes. Employers are legally required to pay taxes on their nanny's wages. They must pay their portion of Social Security and Medicare, federal and state unemployment and any additional local and state taxes required. These taxes generally add up to 9 to 11% of their nanny's gross wages. Many employers can claim a tax break at the end of
the year for employing a nanny, which can offset some of the cost of payroll taxes. Check with a nanny tax expert to accurately assess how much you'll have to pay and how much you can expect to get back in tax breaks. Paid time off. It's standard within the nanny care industry for an employer to give her nanny two weeks of paid vacation. More experienced nannies often require paid sick days, paid personal days and paid bad weather days too. If you're able to stay home with your kids during these times, paid time off won't cost you anything extra. However, if you have to hire a backup childcare provider, you'll need to add in that cost when calculating your total nanny cost. Your back up caregiver may be someone you already know, so you'll just have to pay her a flat hourly rate. If you have to go through a temporary nanny service, you'll have to pay agency fees along with the caregiver fees. End of year bonus. It's standard within the industry that a full-time nanny receive a bonus at the end of the year. This normally is equivalent to one to two weeks of wages. Even if you can't afford to provide that much of a bonus, you should budget in an amount that's going to show your nanny you appreciate all the hard work she's done throughout the year. This recognition is an important part of a healthy and long term nanny/family relationship. Household account. When your child is in group care, there aren't many costs outside of the weekly tuition. What you pay to the provider or the facility covers all the costs that come with caring for your child. When you hire a nanny, you're the employer and are responsible for additional costs. These costs can include things like arts and crafts supplies, admission to the zoo or aquarium, lunch after a play date or fees for a local toddler and nanny gym class. Depending on the type of activities you want your nanny and child involved in, these extra costs can quickly add up. Make sure to research these costs and add them to your overall nanny budget. Utilities and food. When your child is in group care, your house is empty all day. When you have a nanny caring for your child, your home is the daytime hub. That means in the summer, the air conditioning will be running all day and in the winter the heat will be running all day. That's uses a lot more energy than turning it up or down while you're at work. Also, you're child and nanny will be eating more meals and snacks at your home. Depending on the food arrangement with your nanny and your personal food choices for your child, your food budget may increase just a little or by quite a bit. All of these extra expenses should be included in your nanny budget. Having a nanny is usually more expensive than most parents think at first glance. However, it's still a great option, as long as you take the time to fully understand the costs.
← 10 Tricks for Helping Kids to Calm Themselves Down | How Nannies and Kids Can Adjust to a New School Year →
Comments are closed.
Search for nanny jobs
in your zipcode: