Pay for Quality Childcare or Save for Your Child's College Education
September 10, 2012

| in Nannies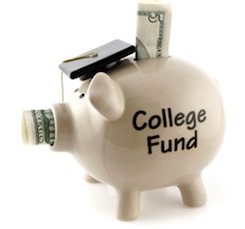 With the cost of childcare equaling the cost of college tuition in some states, some parents must consider if they want to pay for quality childcare or save for their child's college education. According to a report from Child Care Aware of America, as reported on Time Moneyland, in 35 states plus D.C., the average annual cost for an infant in center-based care was higher than a year's tuition and fees at a four-year public college. If a parent finds that they can afford to either pay for high-quality childcare or save for college, choosing quality childcare is probably the right decision. Here's why: The early childhood years shape who a child is and what that child thinks, feels, and becomes. According to J. Fraser Mustard, PhD, "The early years of human development establish the basic architecture and function of the brain. The early period of development (conception to ages 6-8), affects the next stage of human development, as well as the later stages." While many parents opt for center based care, hiring a professional and qualified nanny allows parents to hand select the childcare provider who will help shape who the child will become and govern the practices, principles, and philosophies under which that care is provided. Low quality child-care can leave lasting damage. According to a Washington Post article that reported on the 2010 federally funded study published in the May-June issue of Child Development, teenagers who received high-quality care were less likely to engage in problem behaviors and scored higher on tests designed to gauge cognitive and academic achievement. Choosing high-quality childcare where children receive consistent customized, personalized, and individualized care sets children up for later success. Children can finance their own college education. While most parents cringe at the thought of their children having to take out loans to pay for their college education, for many families that will be their reality. According to a Huffington Post article reporting on a study conducted by the Associated Press, 60% of college kids take out loans to help pay for college. Unfortunately for parents there are no loans or viable long-term financing options for childcare and children can't contribute to their own childcare fund, so financing a college education may be more realistic. As parents consider their childcare choices, oftentimes private in-home childcare in the family's home is automatically dismissed as unaffordable, when in fact for many families, hiring a nanny can be the most cost-effective childcare option. For families with two or more children who need childcare and parents who have long workdays and require flexible care, hiring a nanny can cost the same or even be less expensive than using daycare. Unlike with daycare, nannies are paid per family, not per child. And because the parents are the employers, they set the schedule and hours for the nanny to work. When you add up early care, late care, and the per minute rate most daycares charge to parents who are running late, in addition to being a high-quality option,
nanny care is surprisingly a financially attractive one too. Some parents believe that they should foot the bill for their child's college education, while others feel that their child should foot the bill, and most feel that they should help out as much as they can. But when it comes to childcare, there's no real option. While some low-income parents may qualify for daycare vouchers or subsidized care, for most families the rising costs of childcare will just be something that parents struggle with until their children outgrow the need for it – leaving parents plenty of time to begin worrying about and saving for college.
← 10 Nanny Interview Questions About Salary and Benefits | 10 Reasons Why Nanny Employers Should Hold Weekly Meetings With Their Nannies →
Comments are closed.
Search for nanny jobs
in your zipcode: