The Importance of Workshops and Conferences for Nannies
February 11, 2013

| in Nannies

By Erin McNeill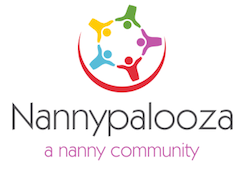 Ongoing education in any field is important, and most industries offer conferences, workshops and trainings to those within it. Until recently, there weren't a whole lot of educational opportunities available for nannies to choose from, but that's changing in our evolving profession. There are now a variety of local and national conferences and trainings that nannies can choose to attend, depending on your needs. As with any field, it's important that nannies keep up to date with their education and skills trainings, not only so that they can be on the top of the applicant pool, but also so they can provide quality care to the children in their hands.
Know the industry standards – By attending trainings you will be knowledgeable on what the latest trends, standards, news and best practices are in the nanny industry. When it's time to renegotiate your contract or talk to your employers about a raise, you'll be able to show them the facts on the latest standards and you will be able to back up what you are discussing.
Sessions on childcare – At conferences for nannies you'll find a variety of topics dealing directly with childcare; some of it will be new, some you will already know, but all of it is valuable. The range of topics can vary from infant massage to bullying and from nutrition in children to keeping teens safe while using technology. There is something for everyone and every age group.
Professional development workshops – Learning how to create your own portfolio and performing an effective job search are just the beginning of what professional development sessions have to offer. Once you have portfolios and job searching under your hat you can move onto things such as transitioning to a household manager, asking for a raise and staying as the long-term nanny with a family. It's important to remember that even though you've been a nanny for quite some time, there's always something new to learn or to improve upon.
Sessions on specialty topics – At most conferences you will find a workshop or two on a more specialized type of nanny service. If you are looking into getting into newborn care or being a nanny for a child with special needs, this is often the place to start. Most workshops on specialty topics are aimed towards caregivers who are just starting out in that particular specialty and are looking for more information on the topic and asking themselves how they can even start the process. It's a great place to connect with others who have more experience in that particular arena as well.
Networking – Working as a nanny can be a very isolating job; you often spend long days and hours at home with the children in your care, and now and then it's nice to know that there are others out there doing the exact same thing. By attending a workshop or conference you can get to know the other people that understand exactly what you are going through and, in turn, you can all support each other through the triumphs and tribulations of being a nanny.
A weekend away with others in the industry – Nannies spend much of their time taking care of other people, so it's nice to be able to get away and take care of yourself, even if you're doing so while attending a conference. It's a great chance to connect with others, learn more about childcare and development and give yourself a weekend away from the hectic schedule you usually possess. Chances are, you'll come back feeling refreshed and rejuvenated, and ready to give everything you've got to the kids you care for!
There are many places where nannies can further their education. The International Nanny Association (INA) puts on an annual conference each year, as does Nannypalooza. The National Association for the Education of the Young Children (NAEYC) also does several trainings throughout the year in cities throughout the country. You'll also want to see if a National Nanny Training Day (NNTD) event is happening in your area this year- they are happening in many cities throughout the nation in an effort to provide quality education on a local level. Lastly, look at colleges in your area, as they may offer classes in child development as well.
There are many reasons to attend a workshop or conference, but most importantly, you should attend them so that you can be the best person and the best nanny that you can be.
← 10 Easy Valentine's Day Activities Kids Will Love | How to Survive Your First Camping Trip with Kids →
One Response to The Importance of Workshops and Conferences for Nannies
Search for nanny jobs
in your zipcode: