What is the Nanny Tax?
June 26, 2012

| in Nannies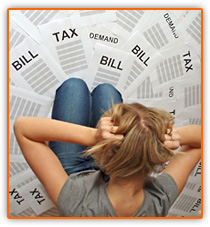 Nannies are not independent contractors, but are employees of the families for whom they work.
What are the employer tax responsibilities?
In general, the Internal Revenue Service requires payroll tax filings by a domestic employer who pays a household employee more than $1800* in cash wages in a calendar year.
These payroll tax obligations that may include:
Social Security & Medicare Taxes (7.65% of Gross Wages) [FICA taxes]**
Federal Unemployment Tax (FUTA) (0.8% of Gross Wages or less in Most Circumstances)
State unemployment and disability insurance taxes levied on the employer.
Advance payment of the earned income credit for eligible employees.
The employer is solely responsible for the remittance of the Social Security and Medicare taxes.
Should the employer fail to collect this tax from the employee via periodic payroll deductions, the employer remains responsible to remit or pay the tax to the IRS. The household employee cannot remit their share of Social Security and Medicare tax independent of the employer.
* Threshold $1800 as of 1/1/2012)
** The FICA taxes are shared between employer and employee. A "payroll tax holiday" is in effect 2011 – 2012, during which the employee contribution is temporarily reduced to 5.65%. If the family fails to collect this tax via payroll deductions from the employee, the family will be liable for both the employer and employee portions of the tax.
What taxes does my employee pay?
Your employee contributes to or pays:
Social Security & Medicare Taxes (7.65% of Gross Wages Collected and Remitted by Employer)*
Employee Disability/Unemployment Taxes where required.
Federal/State Income Taxes
A "payroll tax holiday" is in effect 2011 – 2012, during which the employee contribution is temporarily reduced to 5.65%.
How is the employee's payroll taxes paid?
Household employment taxes are part of the hiring family's personal Federal Income Tax return. The household employer is required to collect the employee's (nanny, housekeeper, etc.) contribution to Social Security and Medicare taxes. Should an employer fail to collect, they remain responsible to remit these taxes for the employee. The hiring family's tax return is submitted under penalties of perjury – failure to disclose wages paid to a household employee like a nanny on your tax return is considered tax fraud, which is a felony.
Please Note: Deducting federal income taxes and most state income taxes is optional. If income taxes are not withheld by the employer, then the employee is required to make periodic payments of any amounts due.
Most household employers with a full-time staff member offer to deduct income taxes for the employee from his/her payroll. This is a convenience to the nanny or other household staff, relieving them from the need to make quarterly estimated tax payments on their own. Families with occasional or part time staff, such as a weekly housekeeper, in general do not deduct income taxes from the employee's payroll.
When are tax payment due?
The federal and state filing schedules are NOT synchronized. Additionally, not all states have the same reporting schedule.
Federal Employment Taxes: Employers of domestic workers must, at a minimum, make annual payments for Social Security, Medicare and Withheld Income Tax (if applicable), as well as Federal Unemployment Tax (FUTA). This filing is incorporated with the family (employer's) annual Federal Income Tax Return, reported on Form 1040 Schedule H.
Federal employment taxes are added to the employing family's total annual Federal tax liability. They are subject to underpayment penalties just like income taxes. The possibility of penalties causes most employers of full time household workers to make quarterly payments to the IRS to offset this liability.
State Reporting: States collect unemployment insurance taxes, maintain records of wages paid to individual employees for management of the state's unemployment insurance compensation system, collect state income taxes where applicable, and may collect other miscellaneous wage based taxes as authorized by the state legislature. Household employers generally must complete wage reporting forms on a quarterly basis. Generally, state unemployment taxes and withheld state income taxes must be paid on a quarterly basis.
Other Reporting You are required to give your employee a wage and tax statement (Form W-2) no later than January 31. All Forms W-2, along with a summarizing Form W-3 are sent to the Social Security Administration no later than February 28.
← I Landed a Nanny Job Interview! Now What? | 5 Reasons to Consider Hiring a Nanny with Kids →
Comments are closed.
Search for nanny jobs
in your zipcode: