← Older posts
Newer posts →
December 8, 2013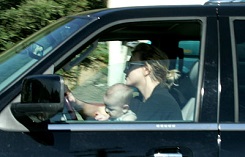 As challenging as it can be to raise a child while hoping to instill good morals, values and behaviors, it can be even more difficult to parent a child in the spotlight. Nevertheless, fame is not an excuse for inappropriate or disturbing parenting fails. See how these celebs have provided a clear-cut example for what not to do as a parent and learn how to avoid making the same mistakes.
1. Royal Car Seat Fail
When Prince George made his first outing while leaving St. Mary's Hospital on July 25, 2013, new parents William and Kate did not properly secure the royal baby in his car seat, according to reports. The baby was swaddled tightly, making it difficult for his royal parents to buckle him tight enough into the seat. Although mom rode in the backseat with her newborn and the royal couple was escorted by security, the risk posed to the royal baby was evident.
How to Avoid this Parenting Fail: According to the National Highway Traffic Safety Administration, when placing an infant in a rear-facing car seat, the harness straps should be placed through the slot that is at or below your child's shoulders. Harness straps should always lie flat, not twisted, and the chest clip should be tight and snug enough that extra material cannot be pinched at the shoulder. When buckling the chest clip, make sure it is at armpit level.
2. Degrading Your Children
Divorce is never a pleasant experience for couples, but when you involve your child in the bitterness, it can have devastating effects. The infamous 2007 divorce of actors Alec Baldwin and Kim Bassinger turned even more bitter when a voicemail message from Baldwin degrading his 11-year old daughter Ireland was leaked to the media. The message reveals Baldwin calling his daughter a "rude, thoughtless little pig," accompanied by a threat to straighten her out.
How to Avoid this Parenting Fail: According to Karyl McBride, Colorado-based licensed family and marriage therapist, shaming and humiliating children, publicly or privately, is emotionally abusive. Parents, especially, are expected to provide safety, acceptance, protection and empathy for their children. When a parent is emotionally abusive, the long-term effects can cause children to grow up with little to no self-worth. Instead of lashing out at your child and humiliating him or her with words, step back, regain composure and calmly express your concerns with behavior versus attacking the child's sense of self.
3. Driving With a Baby in Your Lap
Who can forget the images of Britney Spears driving her SUV with her then 4-month-old son on her lap? Although she claimed to be harassed by paparazzi, the danger she put her child in as she drove away made national news in 2006. In a media release, Spears defended her actions by stating she was "terrified that this time the physically aggressive paparazzi would put both me and my baby in danger."
How to Avoid this Parenting Fail: Although most people are not being chased by the paparazzi on a daily basis, a child's safety in a vehicle is top priority regardless of the situation. Even if you are driving a short distance, your child must be properly secured in a car seat that is installed and buckled according to the guidelines stipulated by the National Highway Traffic Safety Administration.
4. Public Intoxication
One surefire way to traumatize and embarrass your child is to eat a cheeseburger while clearly under the influence and on camera. For David Hasselhoff and teenage daughter Taylor, this nightmare became a reality in 2007 when the then 16-year-old pleaded with her dad to stop drinking. The video was later leaked to the media and Hasselhoff admitted that he asked his daughter to tape him if he relapsed with alcohol addiction.
How to Avoid this Parenting Fail: According to the Child Welfare Information Gateway, when a parent is visibly intoxicated or exhibiting reckless disregard of the child's safety and welfare, it is classified as child maltreatment. Asking your child to "parent the parent," as Hasselhoff requested in 2007, also puts an unnecessary burden on a child. If you are struggling with alcohol or drug use, seek professional help immediately and make secure arrangements for your children to ensure they are in the best care during your treatment. Emphasize to your children that their primary responsibility is to be a child, not a supervising body within your household.
5. Baring it All
Before her 2013 VMA performance where she pranced around on stage suggestively, Miley Cyrus, the once G-rated Disney princess, bared it all with the consent of mom and country singer dad, Billy Ray Cyrus. In a 2008 photo shoot for Vanity Fair, the then 15-year old Cyrus was photographed topless with a thin blanket covering her body. In a press release, Cyrus' parents admitted that they left their daughter at the shoot to attend an event and were not aware of the plan for the shoot.
How to Avoid this Parenting Fail: Whether your child is a pop star sensation jumping from one model shoot to another or a bookworm hanging out in the library, proper supervision is vital to assure his or her safety, according to the National Resource Center for Health and Safety in Child Care and Early Education. Your child, whether she is five or 15, does not have the capacity to make life decisions that may affect her well-being or even her career. Although you may not be able to supervise your child 24 hours a day, ensure that a trusted caregiver is on hand to assist in your absence.
6. Exposure to Domestic Abuse
A string of incidents, from driving under the influence to openly using drugs, have sent Lindsay Lohan's career on a downward spiral. The childhood star's demise, though, was recently blamed on her exposure to domestic abuse. In January 2013, Dina Lohan publicly alleged that ex-husband Michael Lohan beat her during their 22-year marriage, which ultimately ended publicly in 2007. During a 2013 interview, Dina Lohan alleged that "Lindsay saw her dad abuse me — that's why she's so screwed up."
How to Avoid this Parenting Fail: When children witness violence, it can spark both short-term and long-term consequences, according to the American Family Physician Organization. In fact, the AFP notes that children who witness violence in the home are at greater risk for internalized behaviors, such as fighting, bullying, lying, cheating or anxiety and depression. Get help for your own sake and your child's sake. Contact a violence prevention hotline or seek help from your local law enforcement agency to secure a safe environment for your family.
7. Promoting Premature Partying
When children are exposed to the "adult life" at a young age, it can severely warp their sense of what is age appropriate behavior. In the wake of a bitter divorce from actor and husband John Barrymore, Jaid Barrymore, mother of child star Drew Barrymore, showed her daughter the party life before she was walking. A regular at Studio 54 as a child, Drew was smoking and drinking by age nine and snorting cocaine at 13. The star eventually got her life back on track after a few stints at rehab and some distance from her parents.
How to Avoid this Parenting Fail: Let's face it – kids should not be in bars or establishments with drunken rowdiness and suggestive dancing. Although you may choose to take your child to a restaurant that doubles as a bar for dinner, when the dinner hour is over, it's time to pack up and leave. Prolonged exposure to alcohol can significantly increase a child's risk of drinking, according to The Nemours Foundation.  In addition, "research has linked drinking to many negative consequences, including academic problems, risky sex, addiction to alcohol and other dangerous substances, and deadly motor vehicle accidents," according to the experts at Nemours.
8. Absentee Parenting
It's no secret that children need their parents to be active and present in their lives, but many celebrities sacrifice family for fame. According to Sean Stewart, son of singer Rod Stewart, many celebrity children grow up feeling unwanted because their parents spend most of their time on the road or on movie sets. Stewart is one of six children of the famous crooner and has grappled with domestic abuse arrests in past years.
How to Avoid this Parenting Fail: Whether you are a superstar crooning out the hits or a working parent trying to provide for your children, the effects of chronic absenteeism can affect your child's development and well-being, according to "Social Work Today." Quality time with your child is something he or she needs on a regular basis to feel secure, well-loved and supported. Even with busy schedules, etch out time for some one-on-one time and work to re-prioritize your time so that your children are the number one priority.
9. Social Media Ridicule
Growing up in the public spotlight is not an easy task when your rock-star father committed suicide and your rock-star mother has had a known drug addiction; however, Frances Bean, daughter of Courtney Love and the late Kurt Cobain, has also had to deal with social media ridicule from the one who should be shielding her from harm. In a 2012 rant on Twitter, Courtney Love accused one of Cobain's former bandmates of putting the moves on her daughter, causing a media frenzy and utter embarrassment for her daughter, who later rebuked the claim and has estranged herself from Love.
How to Avoid this Parenting Fail: Publicly ridiculing your child or airing her supposed dirty laundry is not an effective way to resolve a perceived problem or issue you may have with her behavior. Instead of taking to the social media airwaves, embark on a private conversation or discussion with your child to express your concerns. In the end, you will gain more respect and save face, whether you are a celebrity or not.
10. Never Say 'No'
The word "no" is something Suri Cruise has yet to hear. Parents Tom Cruise and Katie Holmes allege that their parenting choice is to never say no to their daughter. Although the youngest Cruise has led a sheltered life surrounded by body guards and fame, one has to wonder how she will adjust to the word "no" once the reality of real life kicks in.
How to Avoid this Parenting Fail: There will be times when your child needs to be told "no." Setting limits and boundaries and establishing authority are all necessary components of parenting. Teaching your child that she will not always get her way can also better prepare her for the future. The bottom line: No means no and it should be a word your child understands.
Posted in
Nannies
|
Comments Off

on 10 Celebrity Parenting Fails and How to Avoid Them
December 2, 2013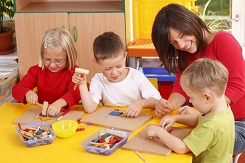 Nannies and Preschools Can Make a Dynamic Duo For some nannies, the beginning of preschool can feel like something akin to the end of the road. The truth of the matter is that enrollment in preschool can actually provide nannies with the opportunity to truly blossom. Establishing and maintaining a successful nanny career requires that private, in-home childcare providers do more than simply look after and play with their charges. Nannies are hired not only to keep kids safe and well cared for, but also to ensure that little ones hit the requisite developmental milestones along the way. By working with your charges' teachers and instructors, you can form a solid team that's dedicated to ensuring their long-term success and continued growth. More often than not, preschool classes only take up part of every morning or several hours of a few days each week. That leaves plenty
of time for nannies to not only continue their work with kids, but also to step up the proverbial game by placing a stronger emphasis on learning and cognitive development. By working with your charges' teachers and learning about the program in which they're enrolled, you can make a concerted effort to continue the trend of learning and growth when the kids are at home. That means that you'll need to have a clear understanding of both your role and that of a child development program in the lives of the youngsters in question. Taking the right steps to ensure that your charges are retaining and expanding upon what they learn in preschool or through a child development center can have a very real impact on kids, so it's essential that you learn to view these centers as a part of your team and work with them accordingly. Stay Informed The first and arguably the most important aspect of forming a functional relationship with a child developmental center that your charge is attending is to understand what's being taught in order to work in conjunction with that program. That means that you need to take an active role in kids' lesson plans. Make
a point of staying abreast of changes in the curriculum and knowing what kids are currently working on, and formulate a plan for the next unit. Consistency is key when it comes to helping kids grow and learn. If you're not aware of what your charges are learning and how it's being taught at their child development center, you're likely to have a difficult time supplementing those lessons while you're on the clock. Get to know the teachers and administrators of the center and the basic scope of the curriculum for the term. When you're aware of what your charges are learning and the methods by which those lessons are imparted, you'll be better able to maintain a similar system during off days and after-preschool hours. Get Involved Many child development centers understand that parents and caregivers alike need to take an active role in the education of kids while they're at home and away from preschool. Priscilla Williams is the President of Especially for Children, a group
of nationally accredited child development centers in Minnesota, and holds a degree in Child Psychology and Early Childhood Development. The network of eight regional centers she's in charge of actively foster relationships with parents and caregivers, and suggests that nannies, as caregivers, take an active role when it comes to participating in and volunteering for field trips and group activities to which family and childcare providers are invited. "Our child development centers see themselves as being in partnership with a child's parents or caregivers," she says, underscoring the importance of families working in conjunction with a high-quality, center-based child development program. When you know that there will be a large field trip or group activity, make an effort to get involved by attending or even working in a volunteer capacity. Not only will you be able to get an accurate picture of the way that your charges are being taught and what they're learning, but you'll also be able to further cement your working relationship with the teachers and administrators of that center. Reinforce New Concepts When preschoolers and older toddlers are learning new skills, repetition and reinforcement of those concepts can make a noticeable difference in their ability to retain and practice those concepts. That means that you should be working to reinforce new lessons when you're on the clock, ensuring that kids are retaining the things they learn at a childhood development center. This especially holds true if your charges only attend a two- or three-day program each week, as long gaps between classes can make it easier for kids to lose proficiency in very new skills or concepts. Making a point of integrating preschool lessons into the daily routine when kids are at home is one of the best ways to foster an environment in which kids are able to thrive and acquire the skills they need to continue their preparation for starting kindergarten and their academic careers.
Posted in
Nannies
|
Comments Off

on How Nannies Can Partner with Child Development Programs
December 1, 2013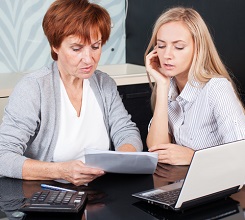 Having a detailed nanny contract is an important step in creating a successful nanny/family relationship. Developing a contract, however, can be a confusing process. As you write out your nanny contract, use this list of the most important things that you should include.
How much notice is required. No one wants to think about the nanny being fired or quitting when they're writing a nanny contract, but it's an important piece of information to include. Outline how much notice either side needs to give before they end the employment relationship.
The nanny's schedule. One of the great advantages of having a nanny is the ability to create a schedule that meets the family's individual needs. This means the nanny's schedule can include early mornings, late nights and weekend hours. Outline the schedule and any agreed upon flexibility in the contract. Avoid vague language so the nanny has an accurate idea of how often and when she'll be working. If the nanny will be traveling with the family, it's a good idea to talk about what the travel schedule will be too.
The nanny's duties. So the nanny has a clear idea of what's expected of her, outline all of her responsibilities in the nanny contract. Include tasks related to the children, the parents and the home. This may include things like meals, laundry, grocery shopping, errands or household management duties.
Compliance with tax laws. Although most nannies work 45 to 60 hours per week, employment laws require that all live-out nannies and many live-in nannies be paid based on a 40 hour work week. Any additional hours worked over 40 in a standard work week earns the nanny 1.5 times her normal hourly pay. By outlining the wages according to employment law, the contract shows compliance to the law and can help parents avoid future legal and financial hassles.
The discipline approach the family would like the nanny to follow. If the family has specific ideas about how the nanny should handle misbehaviors, they should be outlined in the contract. This gives the nanny a clear idea of what they expect from her. They should consider the age of their child and the variety of behaviors the nanny will face during the contract year and list specific examples to guide the nanny.
Benefits the family is providing. There are lots of different benefits a family can provide their nanny, including paid vacation, paid holidays and other paid time off. They can offer a medical insurance stipend, reimbursement for continuing education or professional memberships, or frequent flyer miles. The contract should clearly outline what benefits the family is responsible for. If they're only paying for part of a benefit, for example one half of the monthly insurance premium, it should list any restrictions, like an upper limit on the amount.
A confidentiality clause. Confidentiality is a key issue within the employment relationship. A family should think carefully about what subjects they want to be kept confidential and include those in the nanny contract. This clause will be different for each family since each family has a different comfort level regarding their privacy.
The nanny's use of her own car. If the nanny is using her own car for work purposes, either to transport the children or to do errands for the parents or household, the details of her car use should be included in the contract. If the nanny has put a limit on the number of miles she's willing to drive, list that. Also list the reimbursement amount for the miles she drives. Don't forget to detail who's responsible for the cost of car insurance.
A list of on duty guidelines. There are lots of questions that come up about what the nanny is allowed and not allowed to do

while on duty. Is she allowed to be on Facebook, Twitter or other social media sites during work hours? Can friends come over to visit while she's working? Does the family want her to stick to a junk food free diet when she's in their home? Once the family and nanny decide what rules work for them, the rules should be outlined in the contract.

A schedule for family meetings. It's important for the nanny and family to sit down and have regular family meetings so they can talk about what's happening with the kids and within the employment relationship. The exact schedule will depend on how often they talk between meetings and the personal communication styles of each party.
A comprehensive nanny contract will help the parents and nanny avoid lots of common pitfalls in the employment relationship. This is a plus to everyone involved.
Posted in
Nannies
|
Comments Off

on Ten Essential Elements of a Great Nanny Contract
November 24, 2013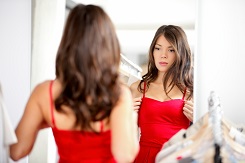 As your teen ventures into an active social and academic life, it may seem like it's all fun and games. In reality, your teen is faced with daily pressures and unique stresses that many parents don't realize. Beyond balancing schoolwork, extracurricular activities, part-time jobs and peer pressure, it's likely your teen's self esteem is struggling to stay afloat. Even though it may seem that you are the last person your teen wants to communicate with, your interactions and support can be just what he or she needs to safeguard his or her self-image and boost self esteem. Understanding Teens The teenage years are delicate, to say the least. Hormones are activated, peer pressure can be harsh and the need to look good and be popular is even more important during these years, says Dr. Judy Rosenberg, Los Angeles-based psychologist. During this stage, they are often rebels with or without a cause, she says. Self image is a priority for teens and navigating pressures and boundaries can be a challenge. The key to getting through to your teen is to understand that developmentally, teens can be ego-centric and believe that everything revolves around them, says Erena DiGonis, licensed psychotherapist and certified health coach. "Teen girls are more likely to internalize any negative feedback and make it about them," she says. "The teens that I work with are pre-occupied with what other girls have, how they look and how they carry themselves." Unfortunately, nothing good comes from the "compare and despair" mentality, says DiGonis. "The good news is that confidence is learned and building positive self-esteem is a process that takes a little time and some patience." Helping Your Teen The first step in helping teens to develop strong self-esteem is unconditional love, says DiGonis. "Statements that detach from the outcome and focus on the effort or process are valuable," she says. Phrases such as "I know how hard you worked on your report" and "I am so proud of you no matter what" instill a sense of accomplishment even if the outcome for your teen is not favorable. You don't always have to agree, but you can make supportive and validating comments, says DiGonis. Phrases such as "I hear you. It sounds like you are really struggling, so how can we get through this together right now?" may help diffuse your teen's negative self talk and boost her self-esteem, knowing that she has you on her side. Creating positive and healthy routines can also help boost your teen's self esteem. "Get teens involved in these routines, such as going to the supermarket and picking out nutritious snacks," says DiGonis. "Learn about better choices together as a family and set an example with a positive outlook." It helps to identify what makes your teen feel excited about life and build self esteem from the inside out, says Sherri Ziff, mother of two teens and Los Angeles-based life coach for Rock Your Life Coaching. "It's about identifying your teen's values and helping him or her live from those values everyday," she says. "It's about acknowledging your teen when you see him bring forward those values." Be genuine, too. Teens can see right through artificial and gratuitous compliments, trophies and awards, says Ziff. "It seems to me that as a society, we've just gone crazy with trying to build self esteem by giving kids stuff they haven't earned and it has
back fired," she says. Avoid judging, criticizing or blaming your teen, recommends Rosenberg. "This will call up defense mechanisms and you will have a hard time getting through and delivering communication," she says.
Rosenberg recommends straying from ego destroying phrases such as "You did this or that wrong" that can further deplete a teen's self esteem. "Never demean or in any way criticize your child by name calling," says Rosenberg. "Stick with inspirational language that is always respectful and honest and calls on them to self correct and stay on course." Primarily, it is important for teens to feel loved, safe and appreciated, says DiGonis. "Focus on their strengths and help them with areas that they can do better," she says.
Posted in
Nannies
|
Comments Off

on Weathering the Teen Years: How to Boost Your Teen's Self Esteem
November 5, 2013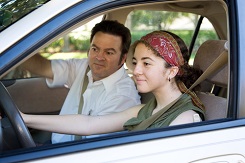 "Can I drive?" may not be a phrase you are ready to hear when your teenager is old enough to get his or her driver's permit. In fact, it may be difficult to come to terms with the fact that your child who was once buckled up in a car seat is now old enough to be behind the wheel. The reality is that your baby is no longer a baby anymore and is suddenly tasked with the big responsibility of being a driver, all while you are thrown from the driver's seat to the passenger's seat. Learning how to adjust to this rite of passage is simultaneously exciting and scary for both of you. In order for a teen to successfully and safely learn how to drive, parents have to let go of the wheel and practice patience, trust and cooperation, according to Kim Estes, child safety expert and founder of Savvy Parents Safe Kids. "Driving is one of the biggest risks and leaps parents encounter with teens and also requires the biggest amount of trust from parents," she says. "Collaboration, communication and taking the criticism down about 10 notches can help the parent-teen relationship during this time." Prepping Your Child and Yourself It is likely your teen has access to a driver's education course within the community or at school. However, driving is a hands-on activity and your child needs your guidance. Before backing out of the driveway, have a discussion with your teen about her concerns about driving, recommends Estes. "When my daughter began driving, we talked ahead of time about what made her nervous, such as certain intersections or my tone when instructing her," she says. "Once we were clear about fears and expectations ahead of time, it took some of the edge off for both of us." A review of the rules of the road may also help both of you prepare for daily cruises through the neighborhood. According to the All State Foundation, parents should begin talking about safe driving well before a teen applies for a driver's permit. "Parents should begin a conversation by the junior high years and maintain an ongoing dialogue," suggest the experts at All State. "Tee it up as a discussion, not a lecture." While reviewing your state's road rules, such as speed limits, intersection protocols and phone usage guidelines, you have the opportunity to sharpen your own driving knowledge and educate your teen. Talk to your teen about driving situations while you are experiencing them, says Estes. "As you are about to change lanes, talk to your teen about the three things you should do before changing lanes," she says. Set an Example Whether you realize it or not, your teen is watching your every move. Set the example as a safe driver to not only educate your child but also improve your own driving abilities. "Don't do things while driving that you don't want your
children to do, such as texting, driving aggressive or running yellow lights," says Estes. It may also help your teen learn if you encourage him or her to observe, offer suggestions and ask questions about your driving. Don't be defensive during the process, though, advises Estes. "If your driving relationship with each other has more of a collaborative feel to it, the more likely your teen is to follow your lead, ask questions and hopefully take less driving risks," she says. Stay Calm Even though driving with your teen may make you nervous or anxious, it's important to calm your own emotions so you don't inadvertently transfer those feelings to your child while she's driving. "Take a stress ball with you if you think you are going to be stressed," suggests Estes. "Holding on to your seat or the dashboard with a death grip does nothing to instill calm or confidence in your teen driver." Keep criticism to a minimum, too. Instead of shouting "you are going too fast," ask your teen open-ended questions, such as "Can you tell me what the posted speed limit is in this area?" A sharp or sarcastic tone may belittle your teen, who is most likely doing her best to obey the law and improve her skills. If nervousness takes over, Estes suggests asking a trusted friend or family member to take your teen driving at first. "This helped me ease up a little since I knew it was not her actual first time behind the wheel," she says. If you are concerned about your teen's ability to navigate complex intersections or highways while driving, take it slow. Take the road less traveled the first few times to help calm both of you.
Posted in
Nannies
|
Comments Off

on In the Passenger Seat – Tips for Parents with a New Teen Driver
October 29, 2013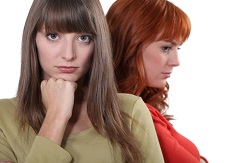 Any parent who has ever needed a helping hand with child-rearing knows that it is nearly impossible to agree on every issue regarding "kid stuff," even when the help is coming from a partner or another close loved one. Child-raising disagreements with a nanny or caregiver are also bound to happen. Thankfully, most arguments between Mom and Nanny can be resolved quickly and easily, allowing life to go back to normal promptly for the most important people involved — the children.
Inevitable Childcare Disagreements
Disagreements between a mother and her child's nanny have been occurring since childcare practices began. Emotions regarding the care of children often run high, and are a completely natural component of the mother-caregiver relationship. That being said, there are differences between understandable conflicts between mothers and nannies regarding care and unnecessary conflicts that revolve around relentless nitpicking.
Common, understandable disagreements often include — but are not by any means limited to — the salary and hours of the nanny and the bedtimes, meal choices and activities of the children. If you get into an argument with your nanny over the color of her shirt, there may be a bigger problem here than mere communication.
If the cause for conflict is something life-threatening, goes against religious or philosophical beliefs or causes either party some form of legitimate discomfort, it needs to be discussed. Disagreements happen, and they occur between people everywhere, every day. That doesn't mean they are easy, it just means that we can easily overcome them.
Let's face it: even the strongest, most powerful moms on the planet can be nervous when it comes time to confront someone, especially when that someone cares for their child. After all, mothers worry. What if she walks out and I can't get to work until I find another nanny? What if he takes the disagreement out on the kids? My child likes this nanny so much; what if she can't connect with another caregiver? These are all common concerns that mothers have. Likewise, even the most talented, self-assured nannies worry about confrontation regarding hours, salary or work conditions. What if they hire someone who will work for less? What if I get fired because I can't work on Sundays anymore?
The Truth About Needs, Disagreements and Resolution
We all have needs, and sometimes those needs create conflicts, especially if we become defensive when certain talking points are brought up.
Moms, it is OK to be picky about the care of your children. If you want them to eat only vegan-friendly foods every other Tuesday or if you insist they get their homework done before they are allowed to have screen time, then that is your prerogative as a mother. If you want your child to be in bed by seven on weekdays and nine on Saturdays, or you have a strict rule banning all artificial food dyes from your household, that is also your right. You should never be nervous about expressing these needs and rules to your nanny, and you should also never be nervous to remind them of these needs if you feel like your rules are being breached. By starting the conversation, you will:
know you and your nanny are on the same page;
be more comfortable with your children in his or her care; and
allow your children to grow and develop steadily with the same nanny for years to come.
Nannies, if you feel you need (or deserve) a higher salary, or if you just can't work those extra weekend days you've been putting in anymore, it is OK and absolutely necessary for you to honestly communicate your needs and frustrations. If you feel like you are overworked, underpaid or just deserve better, have a discussion with your employer, even if it turns into a disagreement. Once you've discussed your concerns with your employer you'll be able to:
get what you want;
leave the resentment at the door; and
do your job to the very best of your abilities, without feeling under-appreciated or unheard.
Disagreements are a natural part of a good working relationship. When problems are not solved through clear and assertive communication, the relationship between mom and nanny becomes unhealthy. Resentment and tension build, and sooner than later the gasket will blow. When that happens, Mom and Nanny both risk saying things that can't easily be taken back. If this is what you're dealing with, a large dose of good, old-fashioned conflict resolution may be just what the doctor ordered. Communication is an amazing tool that can fix many problems, even with hurdles that seem far too high to rise above.
Resolve Conflicts, for You and the Kids
Children deserve to grow up in a village filled with loving people. That village includes family, friends, neighbors and caregivers. When a disagreement occurs between mother and nanny, it is important for the conflict to be resolved, if possible, for the sake of the child, so he may develop healthy attachments and grow up with his own set of healthy, beneficial relationships.
Posted in
Nannies
|
Comments Off

on How Moms and Nannies Can Recover After a Disagreement
October 24, 2013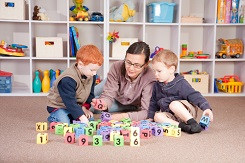 It's no secret that a child's education plays a significant role in her development during early childhood and is a determining factor in her success as an adult. Helping young children to acquire the skills they need to progress and develop along the prescribed timeline is one of a parent's most important jobs. Understanding the role that parents play in the development and expansion of new skill sets in early childhood allows you to work more closely with the preschool or child development center program you've chosen, thereby increasing the effectiveness of the curriculum and reinforcing lessons learned on a daily basis. Communicating with Teachers and Administrators As the parents of a little one who's enrolled in a child development program, you are essentially the liaison between your child and her teachers or center administrators. Your preschooler may not have the vocabulary or the inclination to explain to you that there are areas in which she is struggling, or subjects in which she needs additional attention. The teachers and instructors who work with her every day, however, will be both able and eager to give you progress reports and relevant information about your child's development. In addition to having a more accurate view of her academic, cognitive and physical development, you'll also be able to learn more about her conduct and areas within the scope of social interaction and skill where she may be in need of extra help. Maintaining Progress at Home Working closely with the teachers and aides at your child's preschool or early childhood development center allows you to get an accurate view of not only what's expected of her there, but what she's capable of at home. Your child will live up, or down, to the expectations you've set for her. If she's responsible for clearing away her own place after meals, hanging up her own jacket and putting away art supplies after a lesson at her preschool, that means that she's clearly able to perform those tasks with some degree of accuracy. Operating under the misapprehension that your child isn't capable of doing some things for herself can have detrimental effects on her development, simply because she's not exercising the skills she's learning at preschool at home. Building a functional relationship with your child's teachers and program administrators allows you to form a more accurate view of her capabilities, and helps you adjust her routine at home accordingly. Parents who wish to take an active role in their child's progress through a developmental program should also take the time to learn what's being covered under the lesson plan and what's up next on the curricular agenda. Make a point of working on those skills at home, too. If your little one is learning how to write her name in preschool, she should be practicing at home to hone her motor skills and boost the muscle memory and letter recognition that will fuel her progress. Remember, education and learning don't stop the minute your child walks out the door of her preschool or child development center. Choosing the Right Childhood Development Program Working with your child's teachers and taking an interest in her progress through a child development program is essential, but it's even more important that you make the correct initial investment by choosing the right program and center. Priscilla Williams, who holds a degree in Child Psychology and Early Childhood Development and is the President of the Especially for Children network of nationally accredited child development centers in Minnesota, states that "selecting a childcare center that has national accreditation will provide parents assurance that the center has programs that properly address all the important developmental goals for your preschooler." By making sure that you've chosen an accredited center with a strong curriculum, you'll be actively investing in the first step of your child's long and illustrious academic career. Remember that this is just the beginning of your child's journey along the essential path of education, and take steps to ensure that the program introducing her to the concept of school and learning is one that will make a positive impact on her. The ASCD, formerly the Association for Supervision and Curriculum Development, asserts that preschool is "the most important grade," and that their research confirms the long-term benefits of participation in such programs. By choosing one that is both accredited and of a high quality, you're actively
fulfilling the important goal of providing your child with the tools she needs to succeed throughout elementary school, high school and beyond.
Posted in
Nannies
|
Comments Off

on The Parent's Role In Child Development Programs
October 16, 2013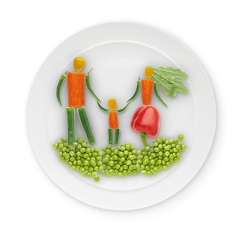 When you make the decision, as a family, to abstain from consuming any and all animal products, it's not always easy to convince others to accommodate your beliefs. This especially holds true when parents assume that childcare providers know what "vegan" means, only to find out that they've been giving the kids cheese or taking them out for ice cream. Before you find yourself in the uncomfortable position of being forced to have an awkward and emotionally charged conversation with your childcare provider after the fact, here are 10 of the things you should make a point of explaining to her.
"Vegan" Includes Dairy Products – For those who don't adhere to a vegan diet, it's easy to confuse veganism and vegetarianism. In order to ensure that your childcare provider is able to maintain the dietary standards you've set, it's important to make sure that she understands what "vegan" means and what a vegan diet entails.
You're Willing to Leave Prepared Meals – Unless you've hired a nanny who has experience with veganism, it may be best to establish a system of preparing meals for your kids in advance. This is especially wise if there are non-vegans in your household, as it can be confusing to know what foods are appropriate for the kids when there are non-vegan foods in the house, too.
No Outside Food is Allowed – You may want to establish a policy of no outside food if you're dealing with an omnivore childcare provider, especially one that you aren't sure is able to understand the depth of your commitment to a vegan lifestyle. If you choose to allow outside food, you may want to stipulate that she never share any with your children or store it within their reach.
Your Child is Healthy and Happy – For non-vegans, it can be next to impossible to understand that kids who don't eat meat or dairy products are healthy, well-adjusted and happy. Explaining to your childcare provider that your kids are not being subjected to deprivation or neglect is key, especially if you sense that she feels otherwise.
You're Always Available to Answer Questions – When you make the choice to hire a non-vegan childcare provider, you should assume that she will have limited knowledge of your dietary system and will need help on occasion. Therefore, you should also make sure that she knows you're always available to answer any questions she may have.
Deliberate Violations are a Deal-Breaker – An innocent mistake is one thing, but you should be clear about letting your nanny know that any deliberate flouting of the rules will result in immediate termination. It's tempting for those with less restrictive diets to slip a bit of ice cream to their charges with the belief that their employers will never know,

so it's best to establish a clear boundary from the beginning.

About Food Allergies or Sensitivities – If your family's veganism has evolved naturally from the discovery of a dairy, egg or meat allergy, you must let your childcare provider know that information. There's a very real difference between breaking the rules and endangering a child who has food allergies, and you shouldn't assume that your nanny will avoid allergens simply because a vegan diet naturally precludes them.
Appropriate Meal Plans – It helps your non-vegan nanny to know what she's able to feed your kids if you give her a clear and simple meal plan each week. Even if the foods on your list are already prepared, let her know what the dishes contain and, more importantly, what they don't contain. It will help her learn more about your dietary system without being preachy or coming across as sanctimonious.
No Animal Products Allowed in Your Home – If you've made the decision to allow your nanny to bring in her own meals, it's reasonable to request that she abstain from bringing animal products, especially meat, into your house in order to eliminate the chance of your child accidentally eating these foods.
They're Welcome to Eat Food in Your Kitchen – If you're going to forbid your nanny from bringing in outside food, you should make it abundantly clear that she's welcome to anything in your kitchen. You can't expect her not to eat all day, and she's not likely to feel comfortable eating your food if you haven't made it clear that you're more than happy to share.
Posted in
Nannies
|
Comments Off

on 10 Things Vegan Families Should Tell Their Childcare Provider
September 19, 2013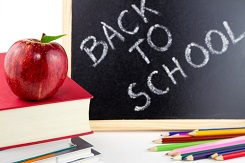 With Labor Day already a fading memory, many students are dealing with the end of summer and the return to school. There is no more sleeping in, swimming in the pool all afternoon or staying up late. The transition can be a difficult time for children, but it can also be difficult for nannies or childcare workers as well. Here are some tips to help the kids in your care adjust: New Routines and Rhythms Even if children will attend the same school as they did during the previous year, there may be adjustments in starting or ending times, and for students who are riding buses, changes to bus schedules that require an earlier or later wake-up time. For young children who may be starting school for the first time, especially those who do not attend daycare, the requirement to get up a certain time each day to get ready for school can be stressful. Nannies may also find the stricter schedule in the morning difficult to manage at first, especially if children resist the changes. One suggestion is to begin practicing the routine a few weeks prior to the start of
school. Have children go to bed slightly earlier each day and get up slightly earlier to adjust their sleep rhythms. This will make it easier the first week of school to get back into, or to begin, a routine each morning and evening. New Classes, New Students, New Expectations Another factor that causes stress in children when a school year begins is facing a new teacher who will have different expectations, and the possibility that friends they made in previous years may not be in the same classroom. With each grade level, students are expected to achieve higher learning skills, and this can also cause anxiety among children. One way to alleviate some of the anxiety is by reviewing things learned the previous year. According to Dr. Ruth Peters, students can lose almost three months of grade-level equivalency in math during the summer when they do not engage in any form of educational activity while on break from school. Visit the library or seek out kid-friendly websites with educational games geared to keep a child's brain active over the summer. Talk to the child's teacher about the expectations for the upcoming school year, and talk to the child about them, too. Because homework will more than likely be expected, nannies, childcare workers and parents should set aside a special location reserved especially for completing homework, as well as time each evening for students to complete the work. If the child is involved in after-school activities like sports or music training, be sure to keep those activities from crowding out homework time. Dealing With "I Hate School" No matter how hard nannies, parents or teachers try to make the first few days go smoothly, chances are not all students will feel excited to be back at school. According to Kids Health, teachers recommend allowing time for the problems to work out. During the first few weeks, buses will be late, students will get lost in the school, schedules will be wrong and lunches will be forgotten. If the child still claims to hate school after a few weeks, talk to them about what it is they dislike. Explain that "hate" is a strong word, and that it may be possible to adjust whatever it is they dislike. Granted, there are students who simply do not like the structured learning process, and it is best to deal with their learning style at an early age. If the child dislikes the teacher after a few weeks, it may be wise to schedule a conference to see if there may be a solution to the problem. Not every teaching style is right for every student, and moving the child to a different classroom might resolve the problem. For many students and nannies, the new school year is exciting, offering children the opportunity to grow and excel, but it's not without its
stresses. By using a few simple tips and by keeping the lines of communication open between the child, the teacher and the parent, caregivers and nannies can provide valuable assistance in helping a child not only learn, but also actually enjoy the school year.
Posted in
Nannies
|
Comments Off

on How Nannies and Kids Can Adjust to a New School Year
September 18, 2013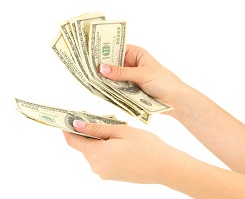 When it comes to the care of their children, more and more parents are turning to nanny care. Online job sites make it easier for parents and nannies to connect directly and allow parents to take the search for a quality caregiver into their own hands. There are also more people entering the job market every day, so the cost of a nanny is becoming more affordable. However, before parents take the leap and hire a nanny they need to carefully consider how much it will cost to hire and keep a qualified caregiver. Those costs extend beyond the hourly rate, and can add quite a bit to the overall cost of nanny care. Here are some expenses to consider. Overtime. Most of the time, parents base their cost estimates on the hourly rate they pay their nanny. However, all live-out nannies and many live-in nannies are legally entitled to an overtime rate of one and a half times their regular hourly rate for all hours worked over 40. That means if a parent pays a nanny $14 an hour and the nanny works an average of 50 hours a week, the parent will be paying $14 an hour for the first 40 hours and $21 an hour for hours 41 through 50. That adds quite a bit to the original estimate. Also, if the parents want their nanny to babysit on a
Saturday night so they can enjoy a quiet evening out together, they'll be paying $21 an hour for a date night sitter. Carefully run the numbers when you're deciding what hourly rate you can afford. Be sure to include any overtime, like late nights, date nights and overnight stays. Taxes. Employers are legally required to pay taxes on their nanny's wages. They must pay their portion of Social Security and Medicare, federal and state unemployment and any additional local and state taxes required. These taxes generally add up to 9 to 11% of their nanny's gross wages. Many employers can claim a tax break at the end of
the year for employing a nanny, which can offset some of the cost of payroll taxes. Check with a nanny tax expert to accurately assess how much you'll have to pay and how much you can expect to get back in tax breaks. Paid time off. It's standard within the nanny care industry for an employer to give her nanny two weeks of paid vacation. More experienced nannies often require paid sick days, paid personal days and paid bad weather days too. If you're able to stay home with your kids during these times, paid time off won't cost you anything extra. However, if you have to hire a backup childcare provider, you'll need to add in that cost when calculating your total nanny cost. Your back up caregiver may be someone you already know, so you'll just have to pay her a flat hourly rate. If you have to go through a temporary nanny service, you'll have to pay agency fees along with the caregiver fees. End of year bonus. It's standard within the industry that a full-time nanny receive a bonus at the end of the year. This normally is equivalent to one to two weeks of wages. Even if you can't afford to provide that much of a bonus, you should budget in an amount that's going to show your nanny you appreciate all the hard work she's done throughout the year. This recognition is an important part of a healthy and long term nanny/family relationship. Household account. When your child is in group care, there aren't many costs outside of the weekly tuition. What you pay to the provider or the facility covers all the costs that come with caring for your child. When you hire a nanny, you're the employer and are responsible for additional costs. These costs can include things like arts and crafts supplies, admission to the zoo or aquarium, lunch after a play date or fees for a local toddler and nanny gym class. Depending on the type of activities you want your nanny and child involved in, these extra costs can quickly add up. Make sure to research these costs and add them to your overall nanny budget. Utilities and food. When your child is in group care, your house is empty all day. When you have a nanny caring for your child, your home is the daytime hub. That means in the summer, the air conditioning will be running all day and in the winter the heat will be running all day. That's uses a lot more energy than turning it up or down while you're at work. Also, you're child and nanny will be eating more meals and snacks at your home. Depending on the food arrangement with your nanny and your personal food choices for your child, your food budget may increase just a little or by quite a bit. All of these extra expenses should be included in your nanny budget. Having a nanny is usually more expensive than most parents think at first glance. However, it's still a great option, as long as you take the time to fully understand the costs.
Posted in
Nannies
|
Comments Off

on Other Costs Besides Wages that Nanny Employers Should Expect to Pay
← Older posts
Newer posts →
Search for nanny jobs
in your zipcode: