Writing a Letter of Introduction to Prospective Nanny Employers
February 25, 2013

| in Nannies

By Erin McNeill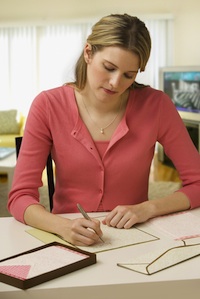 Often, your first interaction with a prospective nanny family is through a letter of introduction. Since a family may base their desire to interview you off of your letter, it's important that the letter represent the best of who you are. Here are a few key things to keep in mind while drafting your letter of introduction.
Tell the family about yourself – It's important to allow the family to get to know you through your words, so share the personality traits you have that bring out the best of you. Let them know that you love being around people, that you are silly or that you are a really positive person. Share your best qualities; some families are looking for someone who is similar to their family, while others look for a nanny who will bring out different features in their children.
Tell the prospective family about your background – Let the family know where you grew up and what your family life was like growing up. This will help them feel a personal connection with you. You should also let them know about your educational background and why you chose that path, especially if it pertains to the childcare industry.
Let them know why you're a nanny – Perhaps you had always planned on being a nanny or maybe you discovered your passion for childcare while working elsewhere. Let the family know that! You should share with them your path to working with children and your philosophy on working with children of all ages.
Share your interests outside of childcare – Tell them what you like to do on your own time, including items that can extend to working with children, such as your love for the outdoors, sports, doing crafts, reading or playing games.
Share what you are looking for in a family – If it's crucial to you that your family be very outgoing or share similar beliefs to your own, it's best to state that in your introduction letter as well. They should know if you are looking for very specific traits in a family, that way you can make sure you are only matched up with families you know you will work well with.
Check your spelling and grammar – Nothing spells unprofessionalism like a misspelled word or incorrect grammar in your letter to a family. Use spell check and proofread your letter! If possible, have someone else read and edit your letter and give feedback; often times your own eyes are not enough! This is your first impression to your potential employer and it's important that you put your best foot forward!
Include contact information in your letter – This will depend on if the family has other documents from you as well. If you've gone through an agency, it's likely the family will already have this information, but if you've found the position on your own it's likely that they may not have your contact information. Your letter of introduction is a good time to include this information.
Your letter of introduction is likely the very first time your family will "meet" you, making it crucial that your personality and professionalism shine through the words that are written on paper. A well-put together and thoughtful letter will reflect upon you directly and the result of a carefully written letter will be an interview with the potential nanny family.
← What to Look for in a Long-Term Nanny Job | How to Create Harmony with Work-at-Home Parents →
Comments are closed.
Search for nanny jobs
in your zipcode: