Financial Tips for Being Able to Retire as a Nanny
December 17, 2013

| in Nannies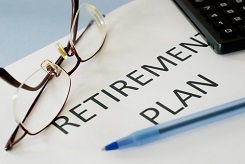 Working as a nanny isn't like working in a traditional job. Instead of working for a company, nannies work for an individual as a household employee. The nature of the industry means that nannies change jobs more frequently than those in other careers and, consequently, they don't have the same company sponsored options when it comes to saving for retirement. If a caregiver wants to make nannying her career, it's essential that she put a smart financial plan in place that will allow her to retire comfortably. Here are some ideas to help you create a workable plan. Only work for families that pay taxes on your wages. It's estimated that 75% to 80% of nanny employers don't pay taxes on their employees' wages. If you work for one of those families, your Social Security retirement account isn't being funded during your employment with them. Social Security is the most basic retirement plan available, and not taking advantage of it just doesn't make any financial sense. Because of your employer's matching contributions and interest, tax experts say you can receive up to 5 times as much in benefits as you contributed through your working years. By making the commitment to yourself that you will only accept positions where you're paid legally, you're taking a critical step in ensuring that you'll have enough money to retire when the time comes. Create a financial cushion. Working as a nanny doesn't provide a lot of job security. Even if you have a great relationship with your employers and they want to keep you for years, things happen. One of your employers may get laid off or decide to quit and stay home with the kids. They may move out of the area. Or they may just decide that their needs have changed and they don't need you anymore. If you have an "in between jobs" savings
account, you'll be able to pay your bills while you look for a new job even if you end up in an extended search. This means you won't have to rely on credit cards or dip into your retirement savings just to meet your basic financial obligations. Make it a habit to save a little bit from each check. Even a small amount like $10 or $20 will add up over time. Open a retirement account early and make regular contributions. When you're young, retirement seems like it's eons away, and it feels like you'll have plenty of time in the future to save. Unfortunately, time has a way of sneaking up on you. Many nannies who thought they had plenty of time to start saving are surprised to find themselves in their 40s and 50s without any retirement funds. Learn from their mistakes and open a retirement account as soon as you have a regular job. Even putting a small amount away each year will go a long way to helping you retire comfortably. Because household employers don't get the same tax breaks that business employers get when it comes to contributing to their employee's retirement account, very few employers offer retirement accounts as a benefit. However, most employers do give their nanny a bonus each year. By earmarking your yearly bonus as your yearly retirement contribution, you can make saving easy. Take advantage of non-taxable income. There are several benefits your employer can provide you that are considered non-taxable income, such as health insurance premiums, a monthly public transportation pass and tuition. This means that neither you nor your employers have to pay taxes on the cost of the benefit. Those savings can add up quickly. If you're going to be paying those expenses anyway, why not restructure your wage and benefit package to take advantage of the tax breaks? Invest in your professional development. Like other fields, wages in nanny care are largely determined by the education, experience and skill set of the nanny. However, there isn't an automatic career ladder for nannies like there is in other childcare fields. You won't automatically make more money simply by staying in a job long term. It's up to you to continually add to your resume to make sure you can continue to command a competitive wage and benefits package. Making a good wage ensures you'll be able to meet your current financial responsibilities and save for the future. Nannies that live paycheck to paycheck never have a chance to save for a rainy day or retirement. By making smart choices along the way, nannies can enjoy a career caring for kids and retire comfortably when they're ready to enter that stage of their life.
← How to Market Your Nanny Skills Effectively | Take the Pain Out of Homework: Strategies to Engage Your Child →
Comments are closed.
Search for nanny jobs
in your zipcode: