How to Write a Cover Letter for a Nanny Job
October 11, 2012

| in Nannies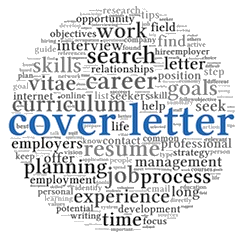 Whether a nanny is looking for employment through an agency, word of mouth or online recruiting site like enannysource.com, having a well-drafted cover letter will start formal communications with a potential placement agency or employer off on the right foot. So how do you write a cover letter for a nanny job?
Include the proper contact information or yourself and your letter recipient. Each time you send your letter out, whether through snail mail or email, you'll want to personalize it to include the recipients' proper contact information and salutation. If you're responding to an online classified, you may wish to only include your email address and phone number. For electronic communications, include as much or as little contact

information as you're comfortable with.

Make reference to the position for which you are applying. If you're responding to an advertisement, mention the post ID number or reference number. If someone referred you to an agency or potential employer, include that information. The bottom line is

that you want to identify what position you are seeking and how you learned of it. If you're writing to an agency, you'll want to be clear you're seeking representation for a live-in or live-out nanny position and in what area.

Clearly articulate why you want to work as a nanny. Agency representatives and employers want to know why you want to be a nanny and if you're applying for a specific position, why you want that job. Clearly articulate what motivates you to seek employment as a nanny and what type of nanny position you are searching for. If you've been working as a nanny for the last several years and enjoy partnering with parents in raising their children, be sure to share that.
Sell yourself strong. What makes you the right person for the job? You'll want to highlight your work experience, education, training, special skills and professional affiliations in your cover letter. When selling yourself, consider what separates you from others applying for the same position. If you're applying for a position with multiples and you have

experience caring for twins, you'll want to state that your experience in caring for twins has prepared you to meet the individual needs of each child while ensuring that the stay on the same schedule and routine.

Ask for an interview request. Before closing out your letter, you'll want to request the opportunity to learn more about the position and to evaluate the possibility of working together. Provide the best way to contact you and thank the reader for their consideration. Be sure your email address is professional sounding. If you're currently using something like Teddybears4me@mailserver.com, you

may wish to create a separate account for job search correspondence.

Make reference to your resume and references. Indicate that you've enclosed your resume and reference information with the cover letter. If you prefer, you may replace reference information with a statement that says your references are available upon request.
Before sending your cover letter you'll want to be sure it is in proper letter format and that your letter has been checked for spelling and grammar errors. Having a friend or family member proofread your letter is always a good idea. Oftentimes a cover letter is your chance to make a solid first impression. Take time to carve out a one page letter that presents you as the professional you are.
← 9 Ways to Welcome Your New Live-In Nanny into Your Home | 10 Signs Your Nanny Needs a Vacation →
Comments are closed.
Search for nanny jobs
in your zipcode: